Real Estate Advice
Moving a Business
Written by Stefan Martinovic for Gaebler Ventures
Moving a business to a new location starts with a thorough evaluation of location alternatives and what they have to offer.
So, you've decided to search for a physical home base for your business. Now what?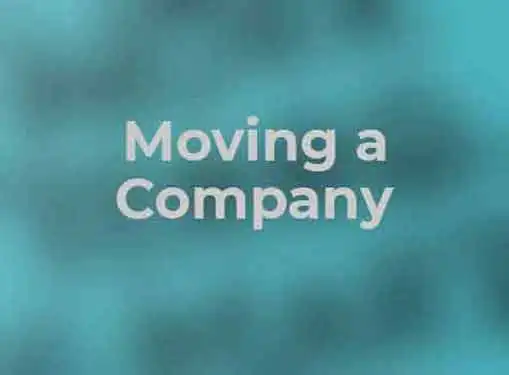 Where should you start looking? What should you look for in a geographic location that would benefit your business the most?
There are many factors pertaining to local infrastructure that you need to consider as a small business owner searching for a new base of operations.
If your business is internet-based or otherwise reliant on shipping to distribute your products, shipping accessibility and time in transit should be taken into account when determining to move your business. Generally, centrally located businesses and those businesses close to major business centers can find it easier to efficiently ship their products to customers. Deciding to establish a company in the Hawaii might sound like a great idea, but shipping may take up to an extra week per item, leaving you with a lot of unhappy customers.
If your business relies on walk-in traffic, considering the local clientele is also an important thing to keep in mind. For instance, if you are in the business of selling a high-end, expensive product, relocating your business to a low income area limits your customer base. It is crucial to position your business in a location where consumers have a need for your product and the purchasing power to buy it.
Taxes can be a significant reason for moving a business. Different states may offer tax breaks to businesses of different sizes and types in an effort to boost their economy. It is important to contact municipalities that you are considering relocating your business to see if there are any government subsides available for relocation. In addition to business taxes, it is also important to investigate property tax rates if you intend on purchasing a commercial space for your company.
The human element also becomes a consideration when deciding to move your business. Property and income taxes affect your employees when they relocate to maintain employment with your company. These taxes, along with differences in rent and housing prices affect the overall cost of living expense that employees weigh when moving with their business. Those employees with families will also need to take into account proximity to friends and family and other extraneous factors such as the quality of the local school system and commuting convenience.
Finally, the proximity to local business centers can govern your space and lease capabilities during relocation. More urban settings will certainly eat away at your real estate budget and provide you with less overall space than a suburban or rural base of operations. However, access to necessary suppliers and other necessary goods and services is generally more readily available in more metropolitan regions.
Regardless of your reasons for moving your business, whether across town or across the country, it is important to thoroughly investigate all that a relocation would entail and the various repercussions the move would have on your employees and business as a whole.
Stefan Martinovic has an extensive body of work across the financial services, manufacturing, and retail industries. He is currently pursuing an MBA in Management and Entrepreneurship at The College of William & Mary.
Share this article
---
Additional Resources for Entrepreneurs