What It Takes To Be An Entrepreneur
Myths about Entrepreneurs
Written by Jay Shapiro for Gaebler Ventures
Do you believe that entrepreneurs are different from the rest of us? Do you see them as risk takers who are born with an innate feel for success in business? Think again, they are just like us, but still the myths abound.
Many myths abound about entrepreneurs. If you're thinking of becoming one then these will need to be exploded.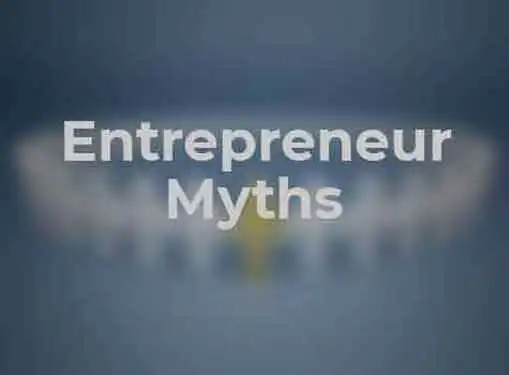 Myth 1 - Entrepreneurs take risks and get a buzz out of challenges
While the entrepreneur may well enjoy a challenge, he'll enjoy one that's a safe bet rather than one that carries the remotest possibility of failure. Wrongly, the dictionary description of an entrepreneur is one who takes risks. However, the reality is that the entrepreneur is prudent in doing so and is far happier to take chances in situations he can influence in his favor. It is rare that an entrepreneur will fly by the seat of his pants. He prefers to weigh up the circumstances before taking action.
Myth 2 - Entrepreneurs are born that way
It is often supposed that entrepreneurs are a different breed of person; characters that have an innate Midas touch when it comes to making money. While innate personality traits will have a bearing on how entrepreneurial an individual is this doesn't mean entrepreneurs are born. If you can learn to be one, and you can, then the quality is not an innate one.
Myth 3 -Entrepreneurs are flash with money
Ask any successful entrepreneur if he made his money through a get rich quick scheme and he'll frown you down. Most businesses take around three years from start up to bring in profits. You might be surprised to learn that entrepreneurs, far from being flash with money, endeavour to tighten their belts and keep expenditure to a minimum when setting up a business. They don't spend money on unnecessary things, but they do invest wisely in their projects.
Myth 3 - The Entrepreneur is never home
It's true that successful entrepreneurs put 100% into their businesses and that often means working long hours. But working long hours is something many of us are obliged to do. To say that the entrepreneur is never home and doesn't have time for a personal life is something of a myth. The most successful people in business know that a healthy balance can have benefits all around.
Myth 4 - The entrepreneur is a genius
Not necessarily the case. Being a genius and having a good business head on your shoulders are two entirely different things. In fact, the genius mind is often impractical when it comes to day to day things. The entrepreneur must always be practical and realistic.
Myth 5 - The entrepreneur must work alone
Some entrepreneurs may prefer their own company when devising ideas for business. But they are also in favour of brainstorming and gleaning feedback and practical input from others. Most business is in some way or another people related, so the entrepreneur needs to be able to communicate his message to people.
Myth 6 - The entrepreneur is an unreliable employee
This myth must surely stem from the fact that most successful entrepreneurs used to work for another company. The fact that they now have their own company doesn't imply that they are unreliable. It merely shows that they left one situation to follow a different course of action.
Jay Shapiro is a freelance writer based in the UK. Jay has a particular interest in the emotive aspects of the entrepreneur's character. "Alongside the nuts and bolts of business, the character of the person is often the ingredient responsible for success."
Share this article
---
Additional Resources for Entrepreneurs