Franchising News
Best Summer Menu Items For Small Restaurant Businesses
Written by Tim Morral
Published: 5/20/2013
Latest research shows that high carb, high fat foods may not be popular menu items with this summer's diners.
Hamburgers. Hots. Barbecue ribs. These are the kinds of dishes many of us associate with great summer dining experiences.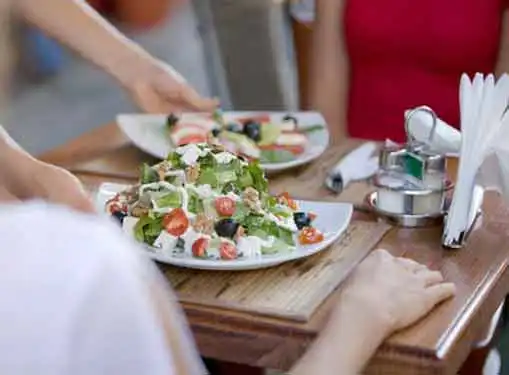 But according to the latest research from GrubHub, these types of menu items aren't actually the most popular dishes with diners during the warm summer months. In a report in Nation's Restaurant News, the GrubHub study showed that diners prefer low carb, low fat foods during the summer months.
The study compared diners' order data against National Climatic Data Center statistics, analyzing order volumes in hot and cold weather, on a city-by-city basis.
"The seasonality of ingredients plays into menus across the country, so we were interested to see if temperature affected takeout orders in a similar fashion," said Mike Evans, GrubHub co-founder and COO. "Our findings suggest a definite relationship between temperature and food choice."
Study results indicated that diners are 6-7 percent more likely to order low carb menu items in warmer climates than in colder climates. Similarly, restaurant customers are 4-5 percent more likely to order from restaurants that feature salads, healthy options and Italian cuisine during the summer months. Other popular summer menu items included wraps, vegan cuisine and sushi.
The best restaurateurs place a high priority on customer feedback. By soliciting input from diners, leading restaurant owners are able to stay on top of current trends, create more satisfying guest experiences and improve customer loyalty.
If you are the owner of a small food service business, it's critical to gather insights about your customers' preferred seasonal cuisines. If the study holds true, you may find that this summer, your restaurant's success will mean offering lower carb, lower fat items on your menu.
Share this article
---
About Our Breaking Entrepreneurial News
Our entrepreneur news feed is packed with breaking news for small business startups and entrepreneurs. Learn about the latest business news and financial news concerning the market and the economy.
---
Additional Resources for Entrepreneurs