Franchising News
Immigration Reform And The U.S. Restaurant Industry
Written by Tim Morral
Published: 3/8/2013
Federal immigration reform emerges as a key issue in the restaurant and food service industry.
It's no secret that some industries rely on undocumented or guest workers to perform low-wage jobs that other workers are unable or unwilling to do. In addition to agriculture, the food service industry is especially vulnerable to disruptions in the supply of foreign workers or legislation that limits employers' ability to retain foreign workers for extended periods of time.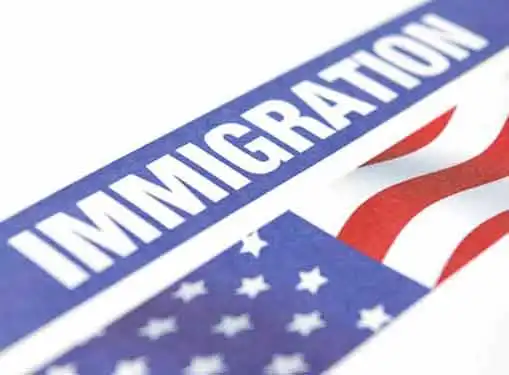 Washington's current focus on immigration reform is seen as a step in the right direction by the National Restaurant Association and restaurant businesses that depend on undocumented or guest workers for day-to-day operations.
"It looks like a very promising year for immigration," said NRA Vice President of Labor and Workforce Policy, Angelo Amador. "Both the House and the Senate want to do something, and the President just had Sen. John McCain, R-Arizona, and Sen. Lindsey Graham, R-South Carolina, to the White House to discuss bipartisan immigration reform efforts. It is good news that they're talking about it."
However, the NRA is quick to point out that immigration reform legislation needs to address more than the legal status undocumented aliens in order to deliver real benefits to restaurants and other small businesses.
According to the NRA, immigration reform legislation should also target a federal e-verification program to help employers determine applicants' legal status, the JOLT (Jobs Originated through Launching Travel) Act to ease Visa applications for legitimate travelers and a hospitality-centered foreign workers program with a legal path for foreigners to work in the U.S. For some business owners, these types of initiatives will make it easier to comply with required documentation for foreign workers authorized to work in the United States.
"Certainly, we would like to see this legislation, particularly in regard to permanent legalization, be as broad as possible," said Amador. "The NRA is looking for permanent legal work status for undocumented workers in the U.S. There also should be a national E-Verify program that covers all employers and employees, without exception, but with safeguards in place for those who are doing their best and acting in good faith to follow the law."
Applicable to all restaurants, this news is of particular interest to restaurant franchises, which constitute a large percentage of the estimated 950,000 restaurants in the United States.
Share this article
---
About Our Small Business News
If you enjoyed this article, you can find plenty more like it on our site. We cover important news stories for entrepreneurs. In addition to breaking news for entrepreneurs, we also have tons of how-to articles that cover common small business challenges like getting business loans, buying advertising, working with family members and much more.
---
Additional Resources for Entrepreneurs