Franchising News
New Small Business Lending Platform Connects Franchisees With Investors
Written by Tim Morral
Published: 11/20/2014
ApplePie Capital will launch the first franchise loan marketplace where aspiring franchisees can secure funding from family, friends, communities and investors.
In the beginning of 2015, prospective and existing franchisees can connect with investors through ApplePie Capital, the first lending marketplace for the franchise industry, according to a press release from the company.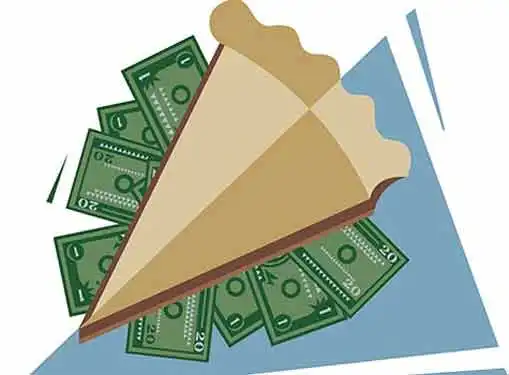 Entrepreneurs and franchisees can invite family, friends and others in their networks through the platform to invest in their new franchise or expansion of an existing franchise. Franchisees can obtain loans ranging from $100,000 to $1 million through the platform.
"Franchise businesses are vital contributors to economic growth in the U.S., representing nearly half a trillion in GDP and employing 1 out of every 20 working Americans in 2014," said Denise Thomas, ApplePie Capital CEO and cofounder.
This announcement comes as alternative financing gains traction among small business owners and franchisees. According to a report by Harvard Business School, small business lending from traditional banks declined 20 percent since the 2008 financial crisis. Reporting by Fox Business noted that while new startups offering alternative forms of small business financing have entered the marketplace recently to address the growing need for lending, ApplePie hopes to differentiate its model by focusing solely on franchisees.
"The franchise industry is a large and growing market with significant capital demands--over $42 billion in 2013," said Josh Felser, Founder at Freestyle Capital, in ApplePie's press release. "Marketplace lending has transformed the personal loan segment to the tune of $9 billion in 2014, and ApplePie is bringing this new economy to franchise financing."
Fox Business explained the platform aims to simplify and expedite the lending process for franchisees, while reducing risk for investors by working with corporations and franchisors to pre-quality and vet franchisee investment candidates. ApplePie Capital raised $3.77 million from a variety of institutional investors, venture capitalists and angel investors to launch the platform.
"The franchise loan asset class is compelling from a risk perspective because franchise brands have measurable track records that investors can analyze," said Thomas. "The brands have proven business models and have rigorous qualification for franchisees, which we further curate. They also offer a wealth of resources to help their franchises succeed--everything from location selection and training to systems implementation and marketing."
Share this article
---
About Our Business News for Entrepreneurs
We publish news articles for entrepreneurs five days a week. Our small business news articles review trends in entrepreneurship, analyze the ramifications of regulatory initiatives, monitor key economic indicators that impact small business, and cover many other topics of interest to small business owners.
---
Additional Resources for Entrepreneurs