Franchising News
Restaurant Trends For 2014
Written by Tim Morral
Published: 12/20/2013
Industry experts point to several emerging trends that will shape the restaurant and food service industry in 2014, including ongoing innovation in fast food and sit down dining menus.
As the end of the year approaches, most business owners are busy laying the groundwork for success in 2014. Budgeting, strategic planning and business expansion are often the topics business owners consider when looking to the year ahead.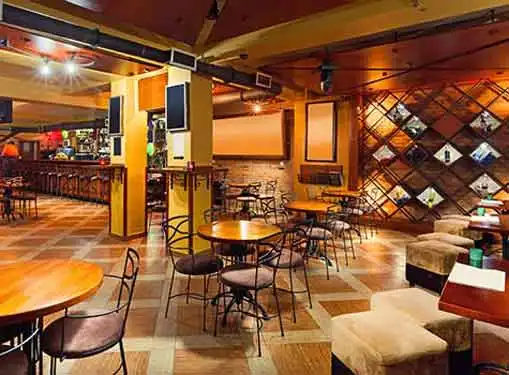 But for restaurant owners, end-of-the-year planning also includes trend watching--proactive awareness about the forces that are likely to impact the food service industry in the coming year. The Nation's Restaurant News recently reported on several trends that the market research firm, The NPD Group, are predicting for the restaurant industry in 2014.
The big trend in 2014, according to The NDP Group? Menu innovation. Citing 2013 innovations like Wendy's pretzel bun burger and Taco Bell's Doritos Locos Tacos, NDP restaurant industry analyst Bonnie Riggs said innovations in menu items occur even more frequently in the year ahead.
"Those (restaurants) that came out with something really different and unique had big hits," said Riggs. "That's what it is going to take to get especially the Millennials and younger folks out of the home and back into restaurants."
Some of the other trends that may impact the restaurant industry in 2014 include:
Disposable Income. An improving economy means more disposable incomes in consumers' bank accounts--and more opportunities for restaurants to attract new and repeat customers.
Convenience. Fast casual restaurants, sub shops, coffee shops and supermarket meal sales are expected to increase, pointing to consumer demand for convenience dining.
Beef and Chicken Prices. Rising prices for beef and chicken will drive the use of alternative proteins in menus across many restaurant segments.
Fine Dining. Fine dining has recovered from the recession and is growing once again. However, fine-dining restaurants will trend toward more casual ambiences and casual attire.
Mobile. Widespread mobile usage will result in consumers increasingly using mobile devices to order menu items, pay for meals and share their experience with social networks.
Food service franchises and other restaurants can also expect to see increased competition from new food and dining concepts in 2014, including concepts that target fresh, healthy food and variable portions. "This plays into giving consumers more choices and healthier options. These concepts allow consumers to buy different sized portions: small-, medium- and large-sized. You can eat very healthy. There's a lot of innovation and flavor profiles in those offerings," said Riggs.
Share this article
---
About Our Entrepreneur News
Our small business writers cover all the news that pertains to entrepreneurship. Our coverage is dedicated to helping you to be a successful entrepreneur.
---
Additional Resources for Entrepreneurs