Franchising News
Why The Franchise Sector Continues To Hold The Lead In Job Growth
Written by Tim Morral
Published: 12/10/2015
The franchises sector again outpaced the U.S. economy for job growth in November. What are franchises doing right and what does it mean for your small business?
Business is booming in the franchise sector as franchises continue to add jobs at a faster pace than small businesses and the U.S. economy in general.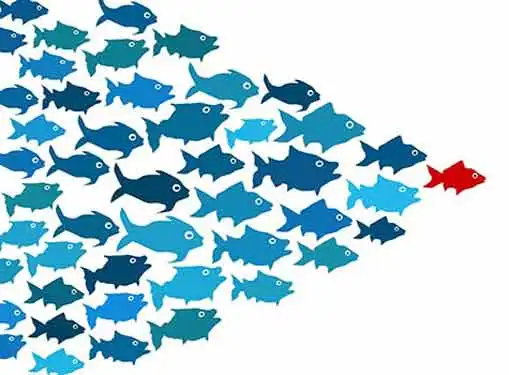 Not all franchises are experiencing the same rate of growth, but many franchises are doing something right -- providing valuable lessons for entrepreneurs eager to avoid common small business and franchising mistakes.
Franchise Job Growth in November
According to the latest ADP National Franchise Report data, the private franchise sector added 25,600 jobs in November. The year-over-year job growth rate for franchises stands at a whopping 4.3 percent, significantly outpacing job growth for small businesses (2.3 percent) and non-farm private employment (2.1 percent).
November's franchise job growth was largely attributable to gains in restaurants, auto dealerships and business services providers. Winners and losers in November's franchise job growth included:
Restaurants: 15,100 new jobs (0.3%)
Auto parts and dealerships: 6,600 new jobs (0.5%)
Business services: 2,500 new jobs (0.0%)
Real estate: 100 new jobs (0.0%)
Accommodations: 0 new jobs (0.0%)
Food retailer: - 100 new jobs (0.0%)
"2015 has been a year of very strong employment growth for franchises as evidenced by the fact gains have already exceeded last year by around 50,000 jobs," Ahu Yildirmaz, vice president and head of the ADP Research Institute, told Blue MauMau. "Plus, the twelve-month franchise employment growth rate of four percent is double the labor market as a whole."
Tapping Technology for Franchise Growth
Although it's difficult to identify a single factor behind franchising job growth, it's clear that technology and expansion strategies are playing important roles in helping franchises surpass the growth reported by other sectors.
From cloud-based POS systems to mobile marketing solutions, franchises have embraced technology as a resource for engaging customers and expanding their reach in new markets.
For example, the drive-thru restaurant chain, Sonic, has reported exceptional growth in a highly competitive industry, opening more than 3,500 new stores in 2015. When asked to identify the reason for the franchise's robust growth, Sonic CEO Cliff Hudson named technology as a factor.
"We're looking to shift the focus on integration of our technologies to include engagement of customers, marketing and building greater customer loyalty with use of those technologies," Hudson said.
As franchises aim to capture more of the millennial market, it's inevitable that technology will continue to take center stage in franchise growth strategies and continue healthy franchise job growth into the foreseeable future.
Share this article
---
About Our Small Business News
Our small business news site is packed with useful information for small business startups and entrepreneurs. Find helpful entrepreneur resources about small business management, financing, marketing & technology.
---
Additional Resources for Entrepreneurs