Small Business Finance News
Angel Investors More Likely To Finance Small Businesses Than Venture Capitalists
Written by Tim Morral
Published: 12/4/2014
SCORE statistics show that while angel investors provide slightly less financing than VCs overall, angels do nearly twenty times more deals.
Struggling to fund your small business? Although venture capitalists get a lot of attention, you may have more luck with angel investors. In fact, recent statistics from SCORE show that angel investors are responsible for considerably more deals than VCs.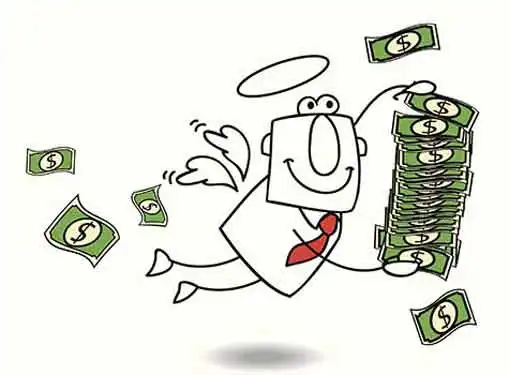 According to SCORE, there are currently 268K angel investors in the U.S. compared to just 522 active venture capital firms. With 67,000 reported deals compared to VCs' 3,700 deals, angel investors are much more likely to fund small companies--even though the total amount of funding provided by angels ($23B) is slightly less than VCs ($27B).
Research shows that most angel investors are successful entrepreneurs who invest in companies in geographic proximity to their homes and achieve an average annual ROI of 26 percent on the companies in which they invest.
Additional characteristics of angel investors include:
Angels accept an average of 30% of the deals they consider
Eighteen percent of angels are women and 4 percent are minorities
When it comes to successfully funded entrepreneurs, 18 percent are women and 15 percent are minorities.
By industry, software receives the most angel funding (23%). Other industries that receive significant angel investment funds include healthcare (14%), biotech (11%), media (11%), retail (7%) and financial services (7%).
In the past, entrepreneurs often experienced difficulty in identifying angel investors. But according to a recent Entrepreneur report, those days are long gone. Today, there are groups that connect angels with small business owners. In some cases, entrepreneurs can register to attend events where they can pitch their ideas to angels and other types of investors.
But despite angel investor advantages, angels don't provide an ideal funding solution for every entrepreneur. Like VCs, angels often require an ownership stake in the business. Likewise, angel investors usually expect to enjoy a certain amount of control over decision-making. If you aren't comfortable relinquishing a percentage of ownership and control, then angel investment probably isn't the right mechanism for your company.
Share this article
---
About Our Breaking Small Business News
We publish news articles for entrepreneurs five days a week. Our small business news articles review trends in business management, analyze the ramifications of regulatory initiatives, monitor key economic indicators that impact small business, and cover many other topics of interest to small business owners.
---
Additional Resources for Entrepreneurs