Finding Angel Investors
Angel Investor Advantages
Wondering how to find angel investors? Finding angel investors starts with a thorough understanding of the pros and cons of getting angel investors. Make sure it's the right move for your business before you start seeking investors.
Starting a new business is one of the most difficult things you will ever do. The time demands are excruciating, the multi-tasking requirements are extraordinary, and the financial needs are endless.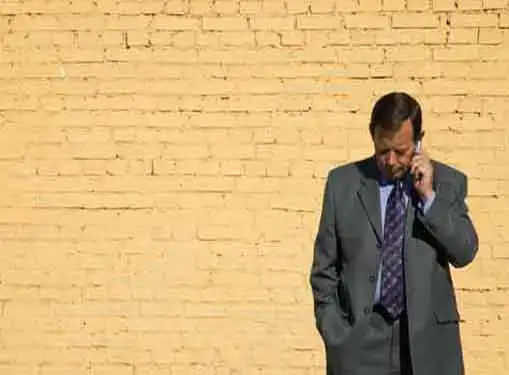 Sometimes it seems like you're never going to get your company off the ground. Wouldn't it be wonderful if you could receive a little "help from above" to get your business up and running?
Help may be closer than you think. Angel investors specialize in helping entrepreneurs launch start-up businesses. Like angels from heaven, these investors swoop in with the financing, support, and expertise you need to make your fledgling company a success.
But the help of an angel investor comes with some fairly significant strings attached. Make no mistake about it, these investors are in it for the money they can potentially earn by investing in you and your business.
On the one hand, an angel investor might be the perfect solution for your start-up woes. On the other hand, an angel investor might be a total disaster for you and your new business. To know the difference, you need to weigh the benefits and costs associated with angel investors and their involvement with start-up companies.
The Benefits of Angel Investors
The primary benefit associated with angel investors is financial. New businesses typically have a difficult time attracting investors because they are unable to demonstrate a history of profitability. Instead, they have to rely on the strength of their idea and the passion to make their business a success - two things that angel investors look for in an investment. If they believe your start-up has a reasonable chance of succeeding, they may make a significant investment, sometimes in excess of a $1 million or more.
But cash isn't the only benefit you'll reap by linking up with an angel investor. Angels are usually experienced and successful business owners themselves, and possess a wealth of information about what it takes to make a small business effective. Typically, angels are very willing to guide you through the start-up phase because it is a way to safeguard their investment. In some cases, they may even have associates with specialized skills that will work on your company's behalf.
The Costs of Working with Angel Investors
Angel investors don't come cheap. Although agreements with angel investors can vary, most require a certain percentage of equity in the business starting at 10% or more. In their mind, this expense is justified because they are investing in an inherently risky and unproven business. Additionally, some angel investors may require monthly fees for services and/or the employment of associates, not as a personal favor, but as a way to ensure that skilled individuals are performing critical tasks that you may not have the experience to perform yourself.
From a non-financial standpoint, the other cost associated with angel investors is loss of control. The level of involvement varies from investor to investor, but it is not uncommon for angels to expect to receive a certain amount of control for their involvement in your company. A seat on your board of directors is standard practice, as well as influence in the setting of sales targets and other benchmarks.
Share this article
---
Additional Resources for Entrepreneurs