Small Business Finance News
As Small Business Lending Hits A Low Point, Entrepreneurs Get Creative
Written by Tim Morral
Published: 3/19/2015
Interest rates, the dollar, and even the weather seem to be ganging up on small businesses. But in the face of a stingier lending climate, some cash-strapped entrepreneurs are getting a helping hand from lenders who want a stake in their future success.
There's no doubt that small businesses are facing financial headwinds. The Fed is signaling an interest rate hike this year, and the dollar continues to strengthen against the Euro and other foreign currencies. The Thomson Reuters/PayNet Small Business Lending Index shows that lending to small businesses has hit a 5-month low, although the year-over-year comparison to last February doesn't show any cause for grave concern.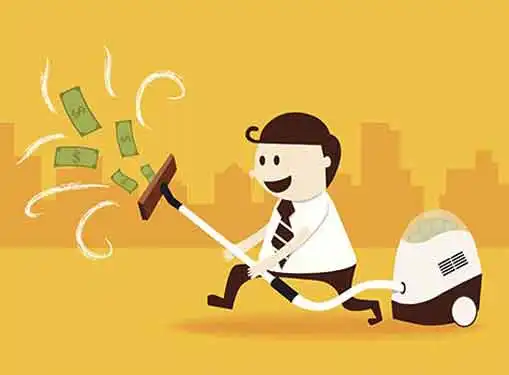 Nonetheless, some small business owners who don't have the assets for a bank loan and don't fit the target profile for venture capital firms are striking deals with alternative lenders through revenue-based financing--an alternative financing option that has a lot going for it.
What is revenue-based financing?
Revenue-based financing, or royalty-based financing, (RBF) is a method of securing a loan with future revenue. With RBF, small business owners don't have to secure the loan against their personal assets (as they might if they went to a bank), and they don't have to give up any equity or control (as they would if they received venture capital).
Instead, the business agrees to use a fixed percentage of its future revenue to repay the loan plus interest. In the case of Cloudbilt, a software company that secured $1 million in revenue-based funding from Lighter Capital, that portion of revenue was seven percent. And thanks to the relatively straightforward structure of RBF deals, the legal and administrative fees tend to be low compared to bank loans and venture capital investment.
What are the major revenue-based financing firms?
Since demonstrating its worth as an innovative financing model for early-stage companies in the '80s, the RBF industry has grown by leaps and bounds. Here are a few leading firms that offer revenue-based financing:
Find the RBF lender that's right for your business by researching the firm's industry and term preferences. Just as small business owners think outside the box to serve their customers, these lenders are finding creative ways to provide small businesses the capital they need to reach their full potential.
Share this article
---
About Our Small Business News
We publish news articles for entrepreneurs whenever there's news. Our entrepreneur news articles review trends in entrepreneurship, analyze the impact of new government policies, present relevant entrepreneurial research findings, and cover many other topics of interest to small business owners.
---
Additional Resources for Entrepreneurs