Small Business Finance News
Cloud Computing Drives VC Investment Trend
Written by Tim Morral
Published: 8/8/2014
Venture capital investment in the first half of 2014 has surpassed that of the tech bubble in 1999. More investments are being made in enterprise software companies, and the trend appears to be toward fewer deals with larger investment rounds.
In the first half of 2014, over $5.4 billion of capital was invested in enterprise software companies and startups, which is close to the $5.5 billion invested in the entire year for 2013, according to data from CrunchBase.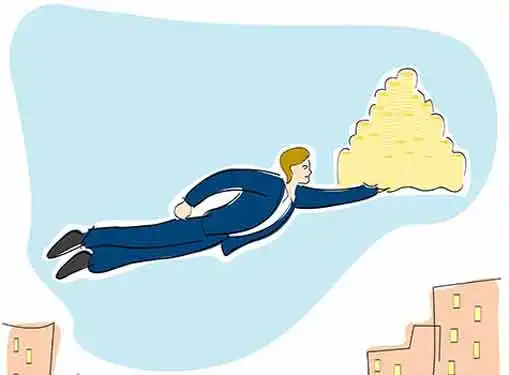 In the late 1990s, venture capital investors' sights were set on the potential of the Internet and ecommerce. Today, they're focused on smartphones, 3-D printing and cloud-based services as venture capital firms look for new ways of: organizing data, creating new models for efficiency and security for all types of business customers, and developing new technologies for marketing and selling on different devices.
Venture capitalists are investing in software startups at the highest levels since 2000, according to the PricewaterhouseCoopers/National Venture Capital Association MoneyTree Report.
However, as investment dollars increase, the number of companies that receive the money has decreased. In the second quarter of 2013, investors backed 328 startups in the enterprise software category, which decreased to 205 in the second quarter of 2014.
This shift in investment strategy may indicate that Silicon Valley aims to build startups and take them public instead of allowing them to be acquired by corporations such as IBM or Oracle. Enterprise software startups are also holding off on raising capital until they have enough customers to show that they're a viable enterprise.
In increasing numbers, investors are searching for ways to move the cloud into the core of business operations, such as data storage and enterprise resource planning. Venture-backed companies are rethinking how customer service and other business processes can be automated like never before by taking advantage of the powerful new infrastructure technologies and platforms that are now available via cloud computing.
"This is that next future data platform that in 30 years from now the vast majority that structured and semi-structured data would be stored in," said Joseph Ansanelli, a partner at Cloudera backer Greylock Partners, to TechCrunch.
If you're looking for funding for your small business or startup, venture capital can be a great resource for getting your business up and running. It's important to understand what you and your investors expect from one another to ensure both parties' goals are met. But with the right VC partner, there can be significant benefits on both sides.
Share this article
---
About Our News for Small Business Owners
Our small business news site is packed with the latest news for business owners. Learn about small business management, financing, marketing & technology.
---
Additional Resources for Entrepreneurs