Small Business Finance News
Rise Of The "Power Angel"
Written by Tim Morral
Published: 10/7/2013
New AngelList features allows a trusted investor or "power angel" to recruit other angels into deals, creating a more competitive and engaged investing environment.
Angel investors play an important role in helping promising, young businesses secure additional rounds of funding -- funding that in many cases is vital to the company's ability to grow and expand beyond the initial startup phase. For many entrepreneurs, angel investor advantages make securing these investment opportunities a critical benchmark in the business lifecycle.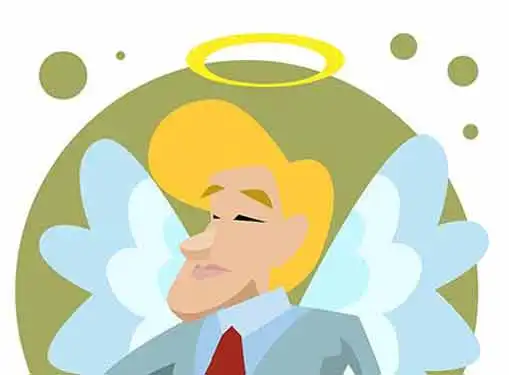 Until now, angel investors have typically been independent investors who may or may not collaborate with other angels to fund investment rounds. But recently, a new feature on AngelList (a popular website that offers screening information about technology investment opportunities) may be a game changer that forces smaller angel investors to rethink their investment strategies.
Called AngelList Syndicates, the new feature allows trusted investors (or "power angels") to invite other angels to participate in their deals. So instead of just representing their own investment stake, these power angels may now represent a group of angels, dramatically increasing their funding capacity. In exchange for their leadership, power angels take a 15 percent "carry" or portion of the deal's return.
The impact AngelList Syndicates will have on venture capitalism is unclear. Depending on who you ask, AngelList Syndicates is either a harbinger of doom or a stroke of good luck for venture capitalists. While some investors insist that weaker VCs will find themselves pushed out of deals by what essentially amounts to roving gangs of well-funded angel investors, others argue that the syndicate concept will create opportunities for smaller investors to participate in deals that may not welcome large, syndicated buy-ins.
Industry insiders also point out that syndicates may help streamline the funding process. Instead of being forced to track down and negotiate with large numbers of investors, the power angel will serve as the signatory front person for the deal. The other side of the coin is that power angels will need to take a more active role in negotiating deals and participating in their syndicates' companies -- a role that many angel investors have historically been unable or unwilling to fulfill.
Share this article
---
About Our Business News for Entrepreneurs
If you enjoyed this article, you can find many other small business news articles on our site. We cover important news stories for entrepreneurs. In addition to breaking news for entrepreneurs, we also have tons of how-to articles that cover common small business challenges like getting business loans, buying advertising, getting publicity and much more.
---
Additional Resources for Entrepreneurs