Small Business Finance News
Small Businesses Jump On The Mobile Banking Bandwagon
Written by Tim Morral
Published: 5/15/2014
Two out of three small businesses do their banking using mobile devices and express a willingness to pay more for advanced mobile banking opportunities.
Armed with smartphones and tablets, more and more consumers are using their devices to squeeze banking activities into their on-the-go, constantly connected lives.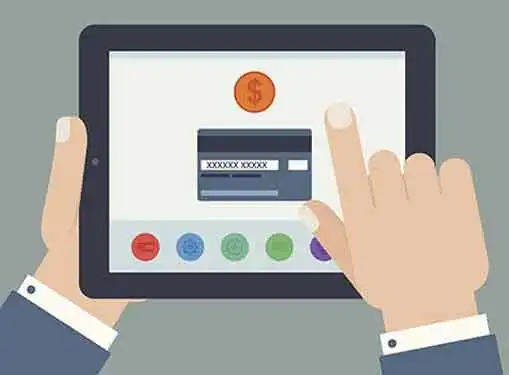 But consumers aren't the only ones who favor mobile banking solutions. According to a report at The Financial Brand, a new study by RateWatch showed that two out of three small businesses now engage in mobile engaging activities--and a third of small businesses participate in mobile banking on a weekly basis.
The move to mobile finance makes sense for many entrepreneurs. Like consumers, small business owners live incredibly hectic and fast-paced lifestyles. Mobile banking enables them to keep tabs on their finances in an anytime, anywhere manner. In fact, less than 20% of small business owners report that they see no need for mobile banking activities, making mobile opportunities a serious consideration for entrepreneurs when choosing banks.
When it comes to online banking, adoption rates among small business are even higher. The RateWatch study showed that 75% of small businesses bank online at least once a week and just 4% have never used online banking solutions.
Some of the mobile banking features that small business owners consider essential are access to account information, banking alerts, account transfers and enhanced security. Small business owners are also interested in features that allow them to capture and store receipts, and request payment flexibility for loans, mortgages or credit cards.
In an important side note, small business owners said that they would prefer to pay a monthly fee for unlimited transactions (for informational, transactional and advanced interactive services) rather than per transaction rates. The amount small businesses said they would be willing to pay for unlimited transaction ranged from $1 to $10.
"A wide range of small businesses are willing to pay for more advanced mobile banking features, but most financial institutions are only offering free basic services," said Jamie Zussman, business development associate at RateWatch.
Share this article
---
About Our Small Business News
Our reporters cover everything related to entrepreneurship. Our coverage is all about giving you news you can use to be a successful entrepreneur.
---
Additional Resources for Entrepreneurs