Small Business Finance News
Small Businesses Stuck In Second Gear
Written by Tim Morral
Published: 10/21/2014
NFIB's Small Business Optimism Index drops 0.8 points in September with reported declines in planned hiring and capital expenditures.
Try as it might, the small business economy just can't seem to gain any real traction or momentum, according to the latest data from the National Federation of Independent Business (NFIB).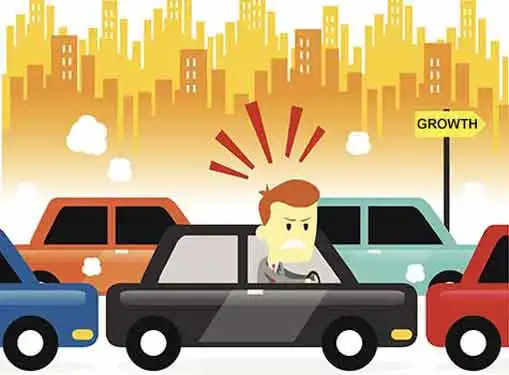 The NFIB recently released September numbers for its Small Business Optimism Index, showing a 0.8 point decline to 95.3. The current index is 5 points below the average index for 1973 to 2007, signaling an inability for small companies to regain the confidence they enjoyed before the economic downturn and recession.
"Small businesses just can't seem to get out of second gear," said NFIB Chief Economist Bill Dunkelberg.
While small businesses increased hiring by an average of 0.24 workers in September, a meager net 9 percent reported plans to increase hiring over the next few months, fueling concerns that the small business economy continues to be stuck in the doldrums.
Similarly, only 22 percent of small business owners said they intend to invest in capital expenditures over the next few months, down from 27 percent in August. Rather than investing in business expansion, many small businesses seem to be limiting capital investments to replacements of existing equipment, vehicles and facilities.
Small business owners reported that government regulations and red tape are still the top challenges to growth, followed by taxes, poor sales, the quality of labor and insurance costs.
"Overall, no progress, still stuck in a rut that has been difficult to escape with so little progress on the issues important to small-business owners," Dunkelberg was quoted as saying at MoneyNews.com.
Share this article
---
About Our Small Business News
Our small business writers give you breaking news that focuses on entrepreneurship. Our perspective is all about giving you news you can use to start and grow your business.
---
Additional Resources for Entrepreneurs