Small Business Finance News
Three Out Of Four Startups Backed By VCs Fail
Written by Tim Morral
Published: 9/27/2012
Wall Street Journal reports that 75% of VC-backed firms are unable to repay investors.
Venture capitalism is a high risk, high reward business activity. But according to a new report published by the Wall Street Journal, the failure rate of VC-backed firms may be much higher than VC firms would have you believe.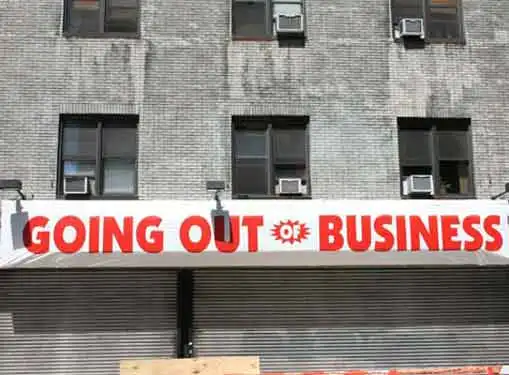 In many cases, the venture capital firm itself would estimate that only 30%-40% of VC-supported companies fail entirely; another 30% to 40% are able to pay back the initial investment and 10% to 20% result in substantial financial returns.
However, the Wall Street Journal report cites research by Shikhar Ghosh, a senior lecturer at Harvard Business School, showing that as many as three out of four VC-backed startups never repay investor capital. Based on a study of 2,000 startups that received at least $1 million from 2004 to 2010, the study indicates a tendency among VCs to understate losses.
The Wall Street Journal article also reflects the nuances associated with definitions of small business failure. When failure is defined as a total liquidation of all company assets, 30% to 40% of all startups can be classified as failing. On the hand, if failure is defined as an inability to live up to ROI projections, then a remarkable 95% of all business startups fall into the category, according to Ghosh.
To minimize the risk of a failed investment relationship, it's important for startups to commit adequate time and energy to the process of choosing VC firms. A venture capital firm with a strong reputation may not automatically be a good fit for the startup, even if the firm has been successful in helping other startups achieve their goals.
Likewise, venture capitalists need to look beyond ROI estimates to ensure their startups share their goals and projected timeframes. Although high failure rates are the name of the game in VC funding, the investment relationship is more likely to produce fruit when both parties are operating under the same set of understandings and expectations.
Share this article
---
About Our News for Small Business Owners
Our journalists give you breaking news that focuses on entrepreneurship. Our perspective is dedicated to helping you to be a successful entrepreneur.
---
Additional Resources for Entrepreneurs