Small Business Finance News
Venture Capital Deals: August 10, 2022
Written by Ken Gaebler
Published: 8/10/2022
Over 140 VC deals so far this month! Venture capital slowdown? We're not seeing it, at least not yet.
Afresh, Beacon Power Services, Glewee and Sibel Health are just a few of the tech companies that got VC funding this past week.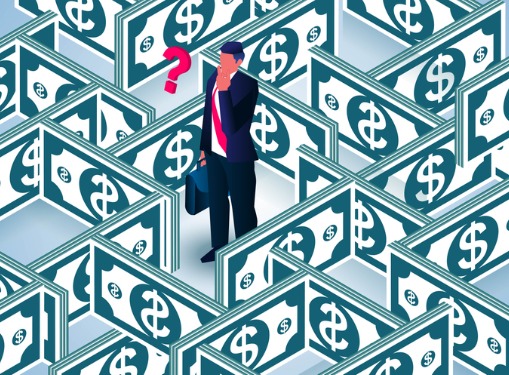 Here are 30 more August 2022 venture capital transactions that we've recently entered into venture capital database.
Afresh
Afresh, which provides fresh food technology, has raised a $115 million Series B funding round led by Spark Capital. Bright Pixel Capital, Maersk Growth, Insight Partners, VMG Partners, Innovation Endeavors and High Sage also invested in the round. To date, the company has raised $148 million.
Atropos Health
Atropos Health, a tech-driven physician consultation service, closed a $14 million Series A funding round. Breyer Capital led the round and was joined by Emerson Collective and Boston Millennia Partners. The company is based in Palo Alto, California.
Bacon
Workforce staffing app developer Bacon landed $8 million in a Series A funding round. Investors included Grayhawk Capital, Elevate Capital, Hall Venture Partners, 2.0 Ventures and Assure Syndicates. The company is based in Provo, Utah.
Based
Based, a Web3 startup that provides an NFT-centric communications platform to its users, raised $3.5 million in pre-seed funding. Progression Fund was the lead investor, with support from Hannah Grey, Palm Tree Crew, Collab+Currency, GFR, Franklin Templeton and individual investors. The company is based in Los Angeles, California.
Beacon Power Services
Beacon Power Services raised $2.7 million in its seed round. The company is based in Lagos, Nigeria and specializes in energy grid management solutions that allow for more efficient distribution of electricity in Africa. Seedstars Africa Ventures led the round and was joined by Kepple Africa Ventures, Persistent Energy, Factor[e] and Oridun Capital Management.
Bizongo
Bizongo, a B2B platform for made-to-order goods, secured $25 million in funding from Mars Growth Capital. Bizongo is based in India and was founded by three IIT graduates.
Everytable
Everytable secured $55 million in Series C funding. The round was led by Creadev, Desert Bloom Food Ventures and Gullspang Re:food. Brener International Group, Lerer Hippeau Ventures, Kaiser Permanente Ventures, The Beacon Fund, The Libra Foundation and South African restaurateur Kimbal Musk also invested in the round.
Ghost Security
Ghost Security, an applications security company based in Austin, Texas, has raised $15 million in new equity funding. Investors in the round included 468 Capital, DNX Ventures, and Munich Re Ventures. The new funds will be used for operations and continued product development.
Glambook
London-based Glambook, a vertical SaaS platform for the beauty industry, raised $2.5 million in growth funding. The funding, provided by angel investors, will be used to open beauty co-working spaces in the London area.
Glewee
Glewee, an influencer marketing network that connects brand marketers and advertisers to influencers, closed a $9 million seed funding round. Deuterium Capital Management led the round. Glewee is headquartered in Tampa, Florida.
GluBio Therapeutics
GluBio Therapeutics, a biotech company working on targeted protein degradation drugs, raised $22 million in its Series A funding round. Qiming Venture Partners led the round and was joined Kaitai Capital and Lilly Asia Ventures. The company is based in a San Diego, California and Shanghai, China.
Hive Wealth by Impart Media
The Hive-Wealth mobile app, which helps people grow their wealth, has garnered attention from investors. Impart Media, the app developer, recently landed funding from SVB Financial Group. The funding will help the company to continue to pursue its mission to close the racial, gender, and generational wealth gaps.
Homzmart
Egypt-based Homzmart, an e-commerce company focused on furniture and home goods, closed a $23 million funding round. Backers included Impact46, Outliers Ventures, NUWA Capital, STV and Rise Capital.
ImIn
Collab Capital invested $1 million in venture capital into ImIn, which is bringing an on-demand employee scheduling app to market. Among other features, the app allows workers to have full control over their work schedules.
Immunis
Immunis, a biotech company using stem cell technology to address age and disease-related immune decline, closed a $10 million Series A funding round. Remiges Ventures led the round with participation by several other healthcare investment firms.
Keyavi Data
Keyavi Data, a cybersecurity solutions provider, raised $13 million in Series A funding. Proceeds will be used to accelerate growth. Keyavi is based in Durango, Colorado. Investor details were not disclosed.
Kontempo
Mexico City-based Kontempo, a B2B-focused BNPL venture, scored $6.5 million in new funding in an equity investment round led by Portage Venture Partners. The round also provided Kontempo with $25 million in debt financing. Others involved in the round included Asymmetric Capital Partners, Ignia Partners, Tectonic Ventures and Upper90.
Kurtosis
Houston-based startup Kurtosis, which specializes in blockchain-centric developer productivity tools, raised $20 million in venture capital. The Series A funding round was led by Coatue, with participation from Mantis VC, Coinbase Ventures, Crosstimbers Ventures and Olivier Pomel, the CEO of Datadog.
Lil Durk
Lil Durk closed a $20 million equity investment. Alexander Elder, interim CEO, led the round. The company is focused on AI-powered news distribution technology.
LiveEO
Berlin-based space tech startup LiveEO raised $19.5 million in new funding. The company helps companies tap into the power of data and insights derived from space imagery. MMC Ventures led the round with participation from Dieter von Holtzbrinck Ventures, European Commission, Hannover Digital Investments, Helen Ventures, Investitionsbank Berlin, Matterwave Ventures, Motu Ventures and Segenia Capital.
Orange EV
Orange EV, which makes heavy duty zero-emission trucks, secured $35 million in equity funding from S2G Ventures and CCI. Based in Riverside, Missouri, the company will use the funding to meet high demand through expanded investment in its manufacturing operations.
OriCell Therapeutics
Shanghai-based OriCell Therapeutics landed $120 million as it closed a Series B financing round that was jointly led by Qiming Venture Partners and Quan Capital. Existing shareholder C&D Emerging Investment also invested. The funding will be used to advance OriCell's cell therapy and bispecific immunotherapy pipeline.
Ottonomy
Ottonomy, which makes autonomous delivery robots, raised a $3.3 million seed round. Pi Ventures was the lead investor. Branded Strategic Hospitality, Connetic Ventures and individual investor Sangeet Kumar also joined the round.
QLM Technology
QLM Technology, a photonics company, bagged a $14.5 million Series-A round. Schlumberger led the round and was joined by the Development Bank of Wales, Enterprise 100, Green Angel Syndicate, Newable and Quantum Exponential. QLM is based in Cardiff, England.
Raven360
Raven360 landed an $8 million Series B funding round. New investors Allos Ventures (Lead Investor) and Technology Venture Partners led the round and were joined by prior investors Nauta Capital and NXT Ventures. The funding will be used for sales, marketing, product development strategic go-to-market investments. Raven360 is based in Marlborough, Massachusetts.
Sanyou Biopharmaceuticals
Sanyou Biopharmaceuticals, which focuses on innovative antibody drugs, closed its Series B financing round. The round was led by Zijin Hongyun Fund and Huatai Guoxin Fund under Huatai Zijin. Other investors included existing shareholder LH Ventures, Qianhai Beizeng Asset Management and individual investor Guohai Xia.
Sibel Health
The Steele Foundation for Hope led a funding round for Sibel Health. In total, the Series B investment round clocked in at $33 million. The company, which is based in Niles, Illinois, has developed an advanced wearable monitoring solution that enables care in the hospital and the home.
Stackwell
Boston-based Stackwell, a digital investment platform that hopes to narrow the racial wealth gap, closed a $3.5 million seed funding round. The round was co-led by Michael Gordon of Fenway Sports Group and Jeremy Sclar of Kraft Group, with support from many other individual investors.
Stride Labs
NYC-based Stride Labs raised $6.7 million in a seed funding round. Leads on the investment were Distributed Global, North Island Ventures and Pantera Capital, with support from 1confirmation, Cerulean Ventures, Cosmostation, Everstake, Node Capital, Picus Capital, Road Capital and Staking Facilities. Stride is working on a multichain liquid staking protocol for the Cosmos ecosystem.
Sympatic
Chicago-based Sympatic, a cloud platform enabling data collaboration based on the zero-copy paradigm, successfully completed a pre-seed round of funding. Saltagen Ventures led the round with participation from ScaleGood Fund.
Share this article
---
About Our Breaking Entrepreneurial News
Our journalists cover all aspects of entrepreneurship. Our perspective is all about giving you news you can use to start and grow your business.
---
Additional Resources for Entrepreneurs