Small Business Marketing News
2017 Marketing Budgets: It's Time To Get Started
Written by Tim Morral
Published: 9/6/2016
Preparing your 2017 marketing budget isn't something you should procrastinate on. Start the process now to ensure you create a good marketing budget.
It's only mid-September, but that doesn't mean you shouldn't yet be thinking about your 2017 marketing plan and budget.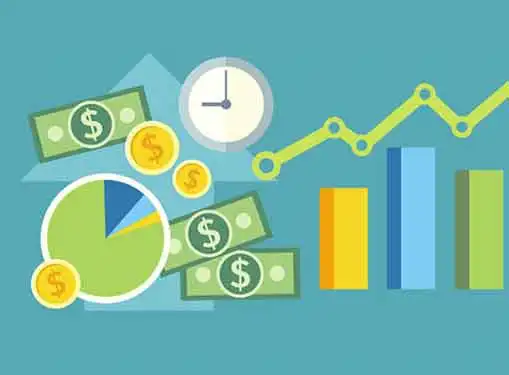 With most of the year behind them, marketers should take a moment now to think through 2016 marketing results to date. Which marketing programs worked out as you had hoped? Which marketing programs failed to live up to expectations?
How to Think About Marketing Budget Allocations
We recommend you schedule a formal session in mid-October to go over the marketing results for the year. Rank sequence your marketing initiatives, from best to worst, answering the question "Was this a good use of our marketing budget?"
This should be an entirely subjective exercise. A pilot marketing program that didn't yield great results might still have been a good thing to invest in. Maybe it advanced your team's skills. Maybe it provided some tough "lessons learned" on execution, which you can apply in a second attempt next year.
Thinking through the value of this year's programs in this way will give you some clarity on what to prioritize for next year. Marketing programs at the top of the list are ones that might be candidates for receiving a larger share of the 2017 marketing budget.
But don't let this list preclude your thinking of new marketing initiatives for 2017. My advice is that you always have at least two completely new initiatives every year. Haven't done much video content yet? Try it in 2017. Never conducted a webinar for prospective customers? Put it in the 2017 marketing budget.
Justifying the Marketing Budget
The subjective exercise I just described might not pass muster with those who decide how big your marketing budget should be. To justify a marketing budget, you need metrics. Those metrics vary based on your specific circumstances, but I'm sure you have them because you can't improve what you can't measure.
So, in your October meeting, take a look at Marketing's metrics. Assuming you run on a calendar year, project results through December. Are you on track to hit the year's targets? Will the organization view your metrics and decide that Marketing delivered on its promises?
This metrics-based exercise is critically important because it's what allows you to ask for more budget. If you can't make the case that the money your given to invest will be well spent, then you'll end up with a small budget.
Small budgets tend to get smaller over time. Marketing can't do much with little to spend. Moreover, it's hard to hire talented marketers when there's limited funds for marketing. In these instances, the end result is that marketing is viewed as not being all that strategic -- and deservedly so. If only the senior person in Marketing had the metrics to justify investing in marketing as a strategic asset, the story could have had a much happier ending.
Tools to Help Prepare a Marketing Budget
Preparing a marketing budget is hard work, and much of the value comes from the exercise itself. As such, you don't want to outsource it or use some cookie-cutter budgeting template you found on some website.
But there are some good resources out there to give you a jumpstart:
For example, the folks at Walker Sands have shown me their B2B Marketing Budgeting Spreadsheet Template, and it's a great starting point for B2B marketers. Their e-book also has some useful tips. Both are scheduled to be generally available later this month, but you can sign up for them now if you like. The focus is B2B but even a B2C company can probably use the template.
Another one -- slightly dated because it helps you prepare a 2013 budget -- comes from BrainRider. Still, it's interesting because it's based on research from Forrester.
Finalize Your 2017 Marketing Budgets in November
Assuming you've followed my advice of reviewing 2016 marketing performance in mid-October, you'll want to be done with the marketing budgeting exercise by November.
That gives you a month, all of December, to start reaching out to new agencies and other vendors who will help you execute on your Q1 marketing initiatives.
If you stick to that schedule, you'll be ahead of the pack.
Many organizations make the mistake of finalizing marketing budgets in December. January comes around and they are behind the eight ball already, starting down the path of bringing on new partners, bringing them online in February.
With this approach, they lose a month and start the year slow.
It's much better to lay all the groundwork for January in December and hit the ground running as soon as the new year starts.
The Key Takeaway on Preparing Marketing Budgets
It's not too early to start working on your 2017 marketing budget.
By getting a jump on things, you can avoid being rushed and make sure you do it right.
More importantly, you'll set your marketing organization up for success in the year to come.
Share this article
---
About Our Entrepreneur News Feeds
If you enjoyed this article, you can find plenty more like it on our site. We cover important news stories for small business owners. In addition to breaking news for entrepreneurs, we also have tons of how-to articles that cover topics like writing a business plan, preparing a marketing plan, getting publicity and much more.
---
Additional Resources for Entrepreneurs