Small Business Marketing News
B2B Firms Embrace Content Marketing Despite Misgivings
Written by Tim Morral
Published: 11/1/2012
Although B2B firms are increasing their investments in content marketing, many are skeptical about whether or not it has any impact on their companies' bottom lines.
Interested in marketing your small business to targeted groups of B2B leads and prospects? You're not alone -- marketing is a make or break function in the B2B sector. Specific marketing strategies vary from one firm to the next, but according to a recent report, nearly all B2B firms now integrate some form of content marketing into their companies' overall marketing mix.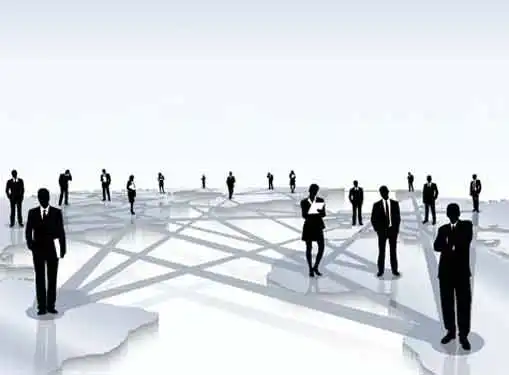 A joint study by Content Marketing Institute and Marketing Profs, "B2B Content Marketing: 2013 Benchmarks, Budgets and Trends in North America" showed that approximately nine out of ten B2B firms currently leverage content marketing to promote their products and services.
Key findings from the report include:
Tactics. B2B marketers deploy an average of 12 tactics, up from an average of 8 tactics in the past two years. Social media content has edged articles as the most commonly utilized form of content by B2B marketers.
Social Media. In 2012, 87 percent of B2B respondents indicated that they use social media as a content distribution vehicle -- a significant increase from 74 percent in 2011. LinkedIn (83%) is currently the most widely adopted distribution platform, followed by Twitter (80%), Facebook (80%) and YouTube (61%).
Investments. B2B companies are spending substantially more on content marketing than they have in the past. Survey respondents reported spending, on average, a third of their marketing budgets on content marketing compared to an average of 26 percent in 2011. More than half report that they plan to increase their content marketing budgets in the coming year.
In-house vs. Outsourced. Some B2B firms are shifting their focus away from outsourced content creation and instead, use in-house personnel to generate and distribute promotional material. In 2011, 58 percent of B2B firms outsourced content creation; in 2012, just 44 percent of firms outsourced.
Uncertainty. Despite their investment in content marketing, a majority of B2B firms are unsure about how effective these strategies are in achieving meaningful outcomes for their business. A whopping 67 percent still see in-person events to be the most effective tactic for connecting with leads and prospects.
B2B firms report that the biggest content marketing challenge they face isn't the ability to create content that engages the right audiences, but devising ways to produce enough content to achieve real results.
Share this article
---
About Our News for Small Business Owners
Our reporters publish news articles for entrepreneurs whenever there's news. Our small business news articles review trends in business management, analyze the impact of new government policies, monitor key economic indicators that impact small business, and cover many other topics of interest to small business owners.
---
Additional Resources for Entrepreneurs