Small Business Marketing News
B2B Firms Struggle To Target Messaging To Key Customer Segments
Written by Tim Morral
Published: 1/8/2013
Study shows that B2B marketers are falling behind in their efforts to connect with the right customers.
Successful marketing requires more than simply distributing messages across a mix of online and offline channels. The best marketing strategies get results by delivering the right brand messages to the right customers at the right times.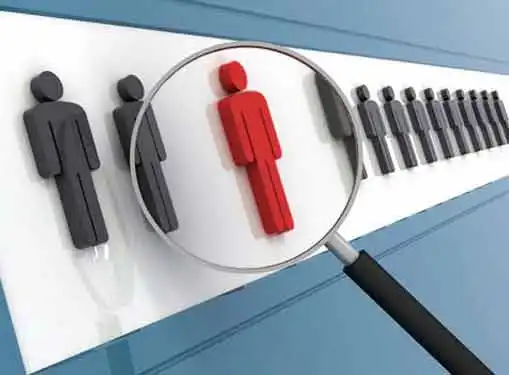 In the B2C marketplace, brands have become extremely adept at targeting their marketing messages to key customer segments. But according to a recent study released by Demandbase and Ziff-Davis, B2B brands aren't nearly as effective at delivering targeting messages to key customer segments.
With approximately half of B2B marketers reporting that they possess only a basic understanding of how to target specific markets, the study revealed serious gaps and shortcomings in the way B2B firms approach the marketplace.
"B2B marketers tend to focus on their products and services and how great those are, but today's customers don't care. They want to know about solutions that address their challenges," said Brent Leary of CRM Essentials. "[Marketers] think they can solve it by applying new tools, but what they really need to do is change the way they think."
Although most business-to-business marketing professionals understand that the ability to target messages has the potential to generate measurable gains in revenue per account, relatively few firms devote adequate resources to the process of targeting the most valuable accounts. For example, 45 percent of B2B marketers surveyed use company size as a factor in lead scoring yet only 25 percent of marketers invest in targeting larger prospects.
The lack of marketing segmentation is also evident in B2B companies' social marketing initiatives. Even though 60 percent of B2B marketers incorporate social media and organic search into their online marketing programs, the focus is on generating large quantities of leads -- not on generating the kinds of leads that are capable of producing the best results.
On a more positive note, 56 percent of B2B marketers indicated that targeting companies by industry vertical is a high priority. "We took that as an encouraging sign, even though industry vertical is the easiest entry point for targeting." said Demandbase Director of Marketing Jason Stewart. "Where it gets more difficult--identifying key characteristics, discovering what sort of CRM tools they use--is what salespeople are really good at. Having access to this data empowers both sales and marketing to agree on what's important."
Share this article
---
About Our News for Entrepreneurs
Our reporters cover all aspects of small business ownership. Our perspective is dedicated to helping you to start and grow your business.
---
Additional Resources for Entrepreneurs