Small Business Marketing News
B2B Marketing: Get Ready For More Apps
Written by Tim Morral
Published: 4/16/2014
A new generation of marketing apps is changing the way B2B firms convert prospects into solid leads, signaling a transition to a more interactive marketing environment.
Historically, content has played an important role in the B2B sales pipeline. By developing and distributing white papers, case studies and other materials, B2B brands capture the attention of prospects and with any luck, convert them to leads for the sales team.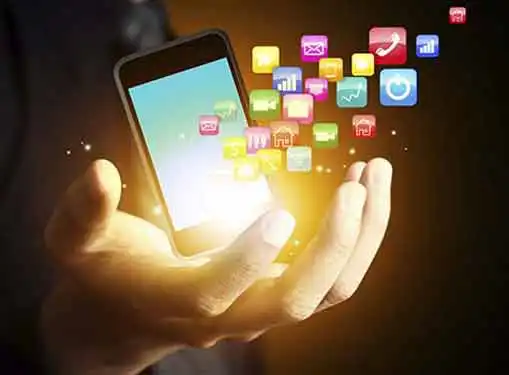 But in today's hyper-digital marketplace, some B2B businesses are giving their sales content a makeover, replacing white papers and other types of content with apps that are designed to engage target markets and draw prospects further into the sales pipeline.
Recently, Ion Interactive announced that it is moving away from general marketing tools to focus on solutions and platforms that enable companies to create interactive experiences, or what Ion calls "marketing apps." Unlike traditional sales content, marketing apps encourage (and in many cases require) the prospect to participate with the content.
"Marketing is moving from the business of communication to the business of delivering experiences ... not just shoving more content at people," Scott Brinker, Ion Interactive CTO, told VentureBeat.
Although most people think about apps as being limited to a mobile context, technology now allows for the delivery of advanced, app-like experiences across a broad range of online touch points. And that's important for marketers, since marketing apps may not necessarily require prospects to install software on their smartphones or tablets--a caveat that would likely limit the reach of interactive marketing solutions.
One of the primary benefits of marketing apps is that they offer opportunities to transform static, passive content into highly dynamic content like quizzes, calculators and configurators. The content dimension doesn't disappear--it's simply delivered in a way that is more useful and more engaging for audiences. More importantly, it gives B2B brands the ability to significantly increase the number of leads that are generated from marketing investments.
"As marketing takes more and more of the funnel away from sales, it's almost an opportunity to behave more like sales used to," Brinker says. "And engage with you in a consultative dialog."
Share this article
---
About Our Entrepreneur News Feeds
Our reporters publish news articles for entrepreneurs every day. Our small business news articles review trends in small business, analyze the impact of new government policies, present relevant entrepreneurial research findings, and cover many other topics of interest to entrepreneurs.
---
Additional Resources for Entrepreneurs