Small Business Marketing News
Back To School: Counting On Strong Sales? Not So Fast, Say Experts
Written by Tim Morral
Published: 8/1/2013
Consumer spending on back to school products is expected to decrease as parents look for ways to reduce costs.
For many retailers, summer is traditionally the time for brisk back-to-school sales. With parents stocking up on supplies, clothes and other items for the school year, retailers in certain categories depend on the summer season for a large portion of total annual revenue.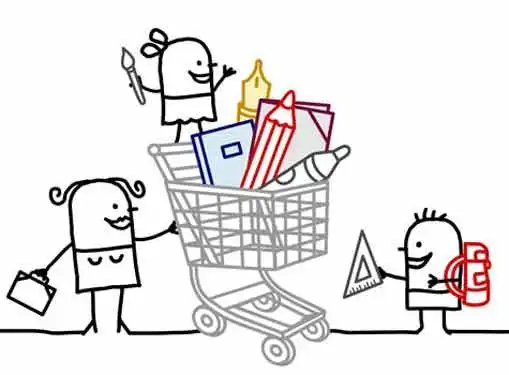 But according to industry insiders, the 2013 back-to-school season won't be as robust as 2012. In 2012, several factors (including increased demand and a strengthening national economy) drove record sales, giving retailers relief from the anemic sales they experienced during the downturn.
In 2012, families with school-age kids spent an average of $688.62 on clothing, supplies and electronics. This year, that figure is expected to fall to $634.78 with total spending on back-to-school products forecasted to reach $26.7 billion.
"The good news is that consumers are spending, but they are doing so with cost and practicality in mind. Having splurged on their growing children's needs last year, parents will ask their kids to reuse what they can for the upcoming school season." said Matthew Shay, president and CEO at the National Retail Federation (NRF).
In terms of spending categories, most budgeted dollars will go towards clothing, with the average family spending $231 on apparel. Families will spend another $114 on shoes and $90 on supplies. In the electronic category, many families are expected to forego new purchases, driving the average purchase down to $199 from $218 in 2012.
But despite the expected decrease in sales, it's still possible for retailers to improve on 2012 sales figures. By knowing how to create customer enthusiasm, retailers can leverage promotional strategies to generate store traffic and increase sales during this year's back-to-school season.
Share this article
---
About Our Small Business News
Our entrepreneurial news is packed with useful information for small business startups and entrepreneurs. Find helpful entrepreneur resources about small business management, financing, marketing & technology.
---
Additional Resources for Entrepreneurs