Small Business Marketing News
Boutique Retail Strategies For The 2012 Holiday Retail Season
Written by Tim Morral
Published: 10/24/2012
More and more consumers are doing their holiday shopping online. Yet certain market segments still present big opportunities to small, brick-and-mortar retailers.
With the holidays quickly approaching, small business retailers are laying the groundwork for what they hope will be a profitable 2012 holiday shopping season. But with many consumers planning to shop online, brick-and-mortar retailers are looking for new ways to increase store traffic, cart size and other metrics.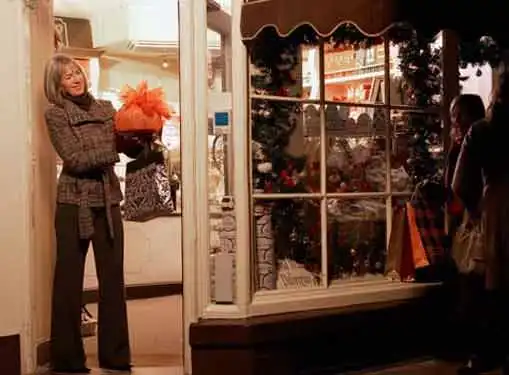 According to a new survey by Deluxe Corporation, more than three out of four U.S. consumers plan to do at least some online shopping during the 2012 holiday season. However, the survey also showed that certain demographic categories are more likely to shop online than others, and some market segments actually prefer to do their holiday shopping in-person, at small and boutique retail establishments.
Not surprisingly, survey respondents between the ages of 18 and 34 do the majority (90%) of their holiday shopping online. Although this number decreases with the age of the consumer, even older shoppers over the age of 65 do nearly half of their holiday shopping online.
For smaller eCommerce providers and small retailers with an online store, one of the most discouraging aspects of the online holiday shopping trend is that large retailers account for most Internet sales. In fact, two-thirds of all consumers indicate that they don't navigate beyond the first two pages of search results when looking for products online.
"It's a major problem for a lot of small businesses," said Jay Bean, founder of OrangeSoda, an online marketing firm. "Competing with the Amazons of the world makes it critical for small businesses to be found quickly online. In order to show up in the first few pages of search results, it's imperative that your site is optimized for the keywords that customers are using to find you."
The good news for boutique and small business retailers is that higher income consumers and consumers with no children prefer in-store holiday shopping experiences at smaller stores. Respondents with personal incomes in excess of $100k are more likely to shop in-store than consumers with lower annual incomes. Likewise, only 60 percent of consumers without children prefer major chain retailers compared to 75 percent of those with kids.
With the right approach, small retailers can capitalize on this information, competing with big box stores by providing more tailored and more meaningful in-store experiences. "Many shoppers prefer smaller businesses because they can cater to the needs of individuals in ways that major retailers simply cannot," said Megan Kavanaugh, executive director of Bags & Bows, a retail packaging firm. "By offering custom wrapping or providing attractive signature gift bags, small businesses can eliminate the wrapping hassle -- and help the customer's gift stand out."
Share this article
---
About Our Business News for Entrepreneurs
If you enjoyed this article, you can find plenty more like it on our site. We cover important news stories for entrepreneurs. In addition to breaking news for entrepreneurs, we also have tons of helpful articles that cover common small business challenges like getting business loans, preparing a marketing plan, getting publicity and much more.
---
Additional Resources for Entrepreneurs