Small Business Marketing News
China's Electronic Commerce Holiday Dwarfs Cyber Monday
Written by Tim Morral
Published: 11/12/2013
The Chinese "Singles Day" holiday has become an online shopping bonanza, with Alibaba reporting more than double the amount of e-commerce sales as U.S. retailers report on Cyber Monday.
Singles Day. It's probably the biggest holiday you've never heard of. But for scores of Chinese brands and consumers, it represents an online shopping event that dwarfs Cyber Monday in the U.S., delivering high volumes of sales to savvy e-tailers in Asia's online marketplace.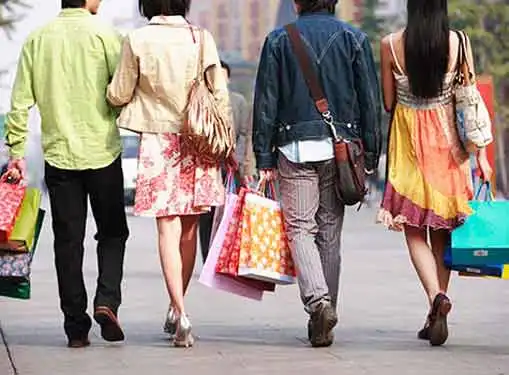 According to a recent AdAge report, last year's event on November 11, 2012, set records, with Alibaba logging $3 billion in sales--more than double the amount of online sales that U.S. retailers reported on Cyber Monday. This year, more than 20,000 brands and a growing number of western retailers are poised to sell through Alibaba on November 11th, demonstrating the importance of China's rising middle class in global e-commerce.
The 11/11 holiday was invented by university students in the 1990s and is based on the date's similarity to solitary stick figures. Also known as Double 11 or Bare Sticks Day, Singles Day has become a day that is devoted to e-commerce and online shopping. Over the past few years, the event has garnered the enthusiastic participation of major retailers in apparel and other categories.
Singles Day is "a great time to be discovered," Kevin Der Arslanian, analyst at China Market Research Group told AdAge. "This is really a time when consumers are actively going online trying to find good deals, trying to find new items, and with the right combination of discounts and gifts, you can attract some new customers."
Although the event attracts large, global brand retailers, it also presents opportunities for smaller online retailers interested in getting started in China and cashing in on the Chinese digital marketplace. By targeting e-commerce opportunities, Western retailers can reach Asian consumers, while mitigating the risk and costs associated with a physical store presence.
If you missed this year's 11/11 holiday, that's okay. China's e-commerce marketplace is booming and with a little effort, it's possible to position your brand to benefit from next year's Singles Day as well as Chinese online retail opportunities throughout the year.
Share this article
---
About Our Breaking Small Business News
Gaebler.com journalists write new news articles for entrepreneurs five days a week. Our small business news articles review trends in business management, analyze the impact of new government policies, monitor key economic indicators that impact small business, and cover many other topics of interest to entrepreneurs.
---
Additional Resources for Entrepreneurs