Small Business Marketing News
Consumers More Savvy About Marketing Tactics Than Ever
Written by Tim Morral
Published: 2/2/2015
Mindshare's annual Culture Vulture report shows that consumers are filled with good intentions, but are more likely to game the system for buying advantage.
Technology is making our lives more complicated. But Mindshare's annual Culture Vulture trends report shows that the most successful marketers are using technology in ways that genuinely make consumers' lives easier--and that's important because consumers have become extremely knowledgeable about shallow marketing tactics.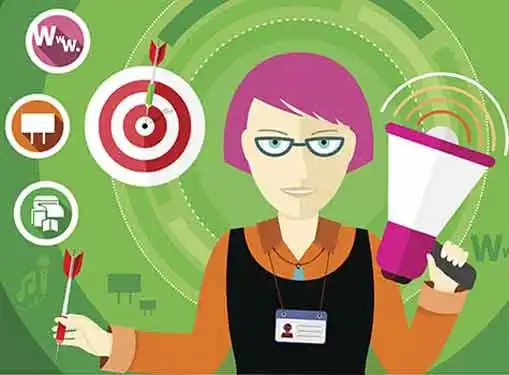 Smarter Consumers Seeking Authentic Connections
Forging real connections with consumers is an important part of building brand equity. But consumers' relationships with brands are changing, forcing marketers and business owners to find new ways to engage target audiences.
As reported by MediaPost and other media outlets, Mindshare's Culture Vulture study showed that today's consumers have sophisticated relationships with brands. More than ever before, consumers are embracing the positive aspects of technology, while simultaneously maintaining a skeptical outlook about shallow or obvious online marketing tactics.
Key findings from the Culture Vulture study included:
Good Intentions. Consumers want to know that the companies they buy from are concerned about doing good. They also want to go beyond simply doing good in their own lives to broadcasting their good intentions online (e.g. the Ice Bucket Challenge).
Simplification. Today's consumers recognize how complicated their lives have become. As a result, 42% said they are looking for trusted companies to help simplify their daily lives, up from 31% in 2012.
Conspicuous Consumption. Conspicuous consumption is declining with 36% of consumers saying they dislike wearing any kind of brand logos.
Marketing Awareness. Consumers can see through common marketing tactics and some have started to actively game the system. For example, nearly a third of consumers (31%) said, "when shopping online, I'll intentionally leave items in a 'shopping basket' in hopes of receiving a discount from the store..."
"It was surprising to see the extent to which marketing is seemingly becoming a game for many consumers," said Mark Potts, head of insights, Mindshare North America.. "Millennials in particular feel that they can outsmart marketing (48% of Millennials feel they're smarter than most marketing done by brands). You know if you tweet at a brand it'll be more effective than calling their customer service line. That if you hold items in your shopping basket online, you're likely to get served an offer down the line. The question is -- will this impact the effectiveness of these strategies?"
Share this article
---
About Our Small Business News
If this news for entrepreneurs inspired you, you can find plenty more like it on our site. We cover important news stories for small business owners. In addition to breaking news for entrepreneurs, we also have tons of useful articles that cover common small business challenges like writing a business plan, preparing a marketing plan, getting publicity and much more.
---
Additional Resources for Entrepreneurs