Small Business Marketing News
Customer Satisfaction With Energy Utilities Hits Record High
Written by Tim Morral
Published: 4/25/2013
Energy industry satisfaction shows how small businesses can use pricing strategies and price stability to improve customer relationships.
Every small business owner knows that prices have a direct impact on customer satisfaction. But a recent study of the utilities industry demonstrates that price stability may be a determining factor in customer satisfaction levels.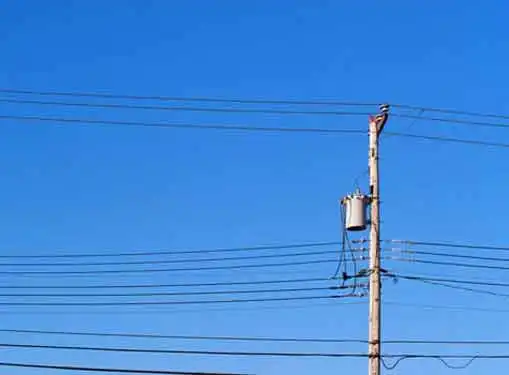 According the a recent report by the American Customer Satisfaction Index (ACSI), customer satisfaction with energy utilities improved for a seventh consecutive year, increasing by nearly 1 percent for a score of 77.4 on a scale of 0 to 100. The increase was reported across all categories of utilities and represents the highest rating since the index began in 1994.
"Customer satisfaction with utilities continues to climb," says Claes Fornell, ACSI founder and chairman. "While last winter was not quite as mild as the year before, temperatures continued to be lower than long-term averages. At the same time, consumers are finding more ways to save energy. The fact that there has been no price increase to speak of also helps boost customer satisfaction."
Although the adoption of energy-saving practices has undoubtedly helped consumers manage their utilities bills, the stability of the energy industry and flat pricing have played important roles in improving satisfaction across the industry since radical price fluctuations create disruptions in consumers' preferred energy usage.
In small companies, pricing models can make or break the business. If product pricing is too high, the business runs the risk of pricing itself out of the marketplace or damaging customer satisfaction. On the other hand, if prices are set too low it's possible that the business may not be able to cover the costs associated with the sale and manufacture of the product.
Small business owners face another challenge that is less acute for energy utilities: competition. While there is always chance that energy consumers will transition to a different form of energy, most utilities don't face the competitive pressures that are common in retail or other small business industries.
Competitive pricing enables small business owners to establish prices based on the prices of their competitors. In some cases, it may be advantageous to price products below the competition; in others, higher pricing can create an opportunity to present the company as a market leader.
In any case, the lesson small businesses can learn from the customer satisfaction levels currently being enjoyed by the energy industry is that over the long-term, stable and predictable pricing can improve customer satisfaction as well as customer loyalty.
Share this article
---
About Our Breaking Entrepreneurial News
If you enjoyed this article, you can find plenty more like it on our site. We cover the latest news stories for entrepreneurs. In addition to breaking news for entrepreneurs, we also have tons of how-to articles that cover things like getting business loans, buying advertising, getting publicity and much more.
---
Additional Resources for Entrepreneurs