Small Business Marketing News
Department Of Commerce And FedEx Team Up To Launch New Export Initiative To Help SMBs Sell More Overseas
Written by Tim Morral
Published: 11/14/2011
Global Buyers Initiative will assist small businesses in identifying experienced foreign buyers for products manufactured in the U.S.
U.S. Commerce Secretary John Bryson and Michael Ducker, executive Vice President and COO of FedEx recently announced a new effort to expand the ability of small and medium-sized businesses to export their products overseas.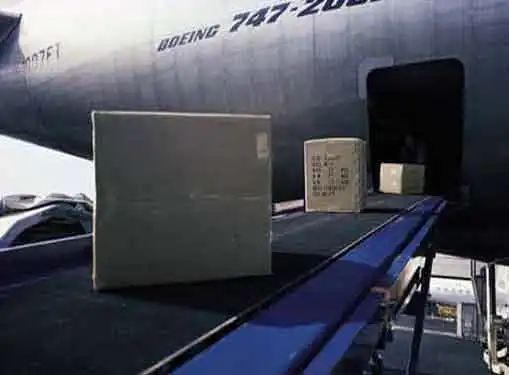 The Global Buyers Initiative (GBI) will be piloted by FedEx, who will be tasked with identifying established importers in National Export Initiative-focused markets and sectors that have demonstrated anemic sourcing from U.S. companies.
"This is a first-of-its-kind program," says Commerce Department secretary Bryson. "Partnerships like the one we're announcing today with FedEx ensure that companies reach buyers, make sales, and put more Americans back to work."
Approximately 276,000 American SMBs are currently engaged in exporting activities. But with 58% of those companies limiting their exports to a single market, GBI is designed to expand the footprint of U.S. small businesses to a greater and more diverse global market.
After an international buyer with a specific need is identified, the Commerce department will connect them with a U.S. supplier and provide other resources to facilitate the import/export process.
"We are pleased to take this innovative next step in our strategic marketing alliance with the U.S. Department of Commerce. FedEx makes it our business to extend Access--and the opportunities that come with it--to the entire world. The Global Buyers Initiative is one more channel in our continued focus on open markets, U.S. competitiveness, economic growth and job creation," said FedEx COO and President Michael L. Ducker.
The Global Buyers Initiative, as well as other programs like the New Market Exporter Initiative, is a welcome tool for small business exporters, many of whom lack resources to invest in new market development.
By actively engaging with these types of programs, it is expected that American-based SMBs will gain the ability to achieve targeted growth and ultimately, increase small business hiring here in the U.S.
Share this article
---
About Our Entrepreneur News
Our reporters cover all aspects of entrepreneurship. Our coverage is all about giving you news you can use to start and grow your business.
---
Additional Resources for Entrepreneurs