Small Business Marketing News
Do Consumers Still Care About Email Marketing?
Written by Tim Morral
Published: 8/29/2014
Consumers overwhelmingly prefer email marketing over direct mail and text messages--especially if emails are optimized for mobile.
Email is a tried and true marketing medium for many small businesses. Although advances in technology have opened the door to a new world of marketing opportunities, savvy small business owners know that email is still one of the most effective ways to connect with consumers--maybe because consumers actually prefer email over other marketing channels.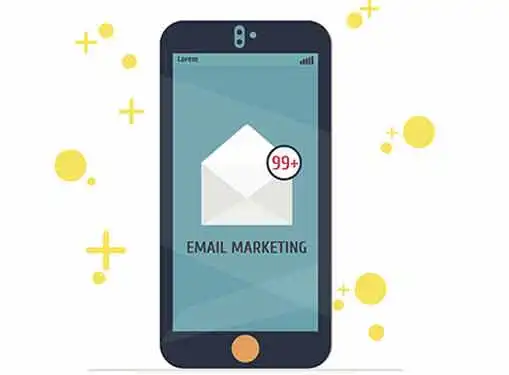 Email marketing provider BlueHornet Networks recently conducted a study to gauge consumer perceptions about email marketing tactics. In a survey of more than 1,000 consumers ages 18-75, nearly 70 percent of respondents said they prefer email to other marketing channels, including direct mail and text messages.
"This survey is loaded with personal consumer responses that help paint a more complete picture of individual relationships between consumers and the brands that email them," said Mike Biwer, vice president and general manager for BlueHornet. "(The survey data) also reinforces that consumers prefer brands reach out to them via email more than any other mode of communication."
Email marketing messages are highly visible and convenient to today's consumers--most consumers (80%) check their email accounts at the start of their workday. But the driving force behind consumers' preference for email is discounts. More than four out of five consumers reported that they opt-in for emails to receive discounts, and 45 percent indicate they will hold off on making a purchase until they receive a discount.
When it comes to the types of discounts that capture consumers' attention, dollars off discounts are the most attractive offers, followed by percentage off (18-45 year-olds) and free shipping (46-75 year-olds).
The study also showed that consumers are more open to receiving email messages that are optimized for mobile viewing. Over 87 percent of consumers said they would delete or unsubscribe from email campaigns that do not display properly on mobile devices. Likewise, 38 percent of consumers who made at least one purchase over the past year indicated that they did so from a mobile email offering a mobile coupon.
For small business owners, the study makes it clear that email continues to be an important marketing channel. However, in addition to following email marketing best practices, small businesses need to build campaigns around discounts and make sure that email marketing messages are designed for mobile viewing and conversion.
Share this article
---
About Our News for Small Business Owners
If you enjoyed this article, you can find plenty more like it on our site. We cover important news stories for entrepreneurs. In addition to breaking news for entrepreneurs, we also have tons of how-to articles that cover topics like obtaining venture capital, preparing a marketing plan, getting publicity and much more.
---
Additional Resources for Entrepreneurs