Small Business Marketing News
Do Green Home Labels Make A Difference?
Written by Tim Morral
Published: 7/30/2012
New report shows the measurable impact of green home construction practices in California's real estate market.
More than a few small business contractors have wondered whether or not a "green home" label make a tangible difference to buyers and sellers in today's real estate market. But a recent study by the University of California, Berkeley and the University of California, Los Angeles, shows that green construction actually does translate into real dollar value for California homeowners.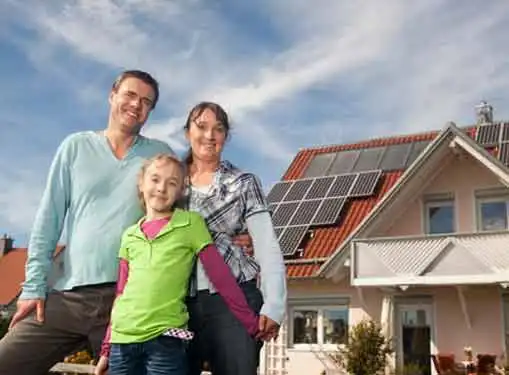 Based on data gathered from 1.6 million single-family homes sold in California between 2007 and 2012, the report titled, "The Value of Green Labels in the California Housing Market" revealed that on average, a green home label increases the price of single-family homes by 9 percent.
In other findings from the report:
Green label homes sell for an average of $34,800 more than homes that do not have a green certification -- much higher than other improvements homeowners make to achieve a higher sale price.
Price premiums for green label housing vary by region, but tend to be more in hotter climates, possibly due to homeowner awareness of home cooling costs.
Not surprisingly, green home premiums are also higher in areas that feature a higher percentage of hybrid vehicle owners.
"In certain regions of the state, we observed a phenomenon we've termed the 'Prius effect' -- a positive correlation between the value of green home labels and environmental ideology, as measured by the rate of hybrid registrations," said Nils Kok, visiting professor at the University of California, Berkeley. "In communities with strong environmental values, residents may see green homes as a point of pride or status symbol."
For aspiring construction entrepreneurs with a passion for environmental or green issues, green label home construction and contracting offers opportunities for doing right while doing business. The price premium that is currently being achieved in California's real estate market may sweeten the pot by providing a financial incentive for green construction or remodeling.
"Increasingly, homeowners who are planning to sell their home are looking for innovative ways to make their home more attractive to potential buyers," said Alameda County realtor, Robin Gaskins. "If a home already has a number of green or energy-saving features, it really does pay to go the extra mile and get a green label."
Share this article
---
About Our Small Business News
Our journalists give you breaking news that focuses on entrepreneurship. Our perspective is dedicated to helping you to start and grow your business.
---
Additional Resources for Entrepreneurs