Small Business Marketing News
Doubling Down On Mobile Advertising
Written by Tim Morral
Published: 10/1/2013
Marketers are spending twice as much on mobile advertising as they did in 2011 in an effort to scale mobile ad spend to consumers' mobile behaviors.
Does your business invest in mobile advertising? If not, maybe you should be. Recently, Ad Age reported on an Interactive Advertising Bureau (IAB) study showing that marketers are spending nearly twice as much on mobile advertising this year as they did in 2011.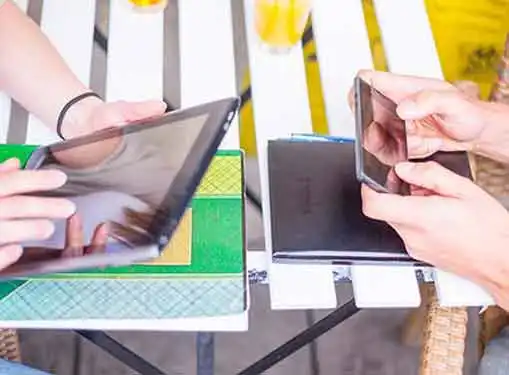 Rising consumer demand for mobile technologies has made mobile a major player in marketing budgets across all industries. Based on a survey of 300 U.S. organizations, the average budgeted spend for mobile advertising is a little less than $250k for 2013. A third of marketers indicated that they plan to spend at least $300k on mobile advertising this year.
"It's a very nice confirmation that the mobile landscape has changed for the better in the eyes of marketers," said Joe Laszlo, senior director for the Mobile Marketing Center of Excellence at the IAB. "The obstacles are less threatening than they were two years ago."
The increase in mobile ad spend parallels higher mobile usage rates among all age groups. In the U.S., adults currently spend an average of 2 hours and 21 minutes each day on mobile media. This represents a significant increase from 2011, when average daily mobile usage rates clocked in at just 48 minutes.
While most large companies are expected to include mobile advertising in their marketing budgets, it's important for businesses of all shapes and sizes to learn how to advertise on mobile devices.
In growing numbers, consumers are relying on mobile technology to perform a wide range of daily activities. Without a mobile advertising strategy, companies--even small businesses--that ignore mobile advertising opportunities may miss out on the chance to connect with target audiences in meaningful ways.
Share this article
---
About Our Small Business News
Our entrepreneurial news is packed with breaking news for business owners. Find helpful entrepreneur resources about the latest business news and financial news concerning the market and the economy.
---
Additional Resources for Entrepreneurs