Small Business Marketing News
Easter Sales Expected To Surpass $16 Billion Mark
Written by Tim Morral
Published: 4/2/2012
Candy, apparel, food and other traditional favorites continue to be this season's top Easter spending categories.
With the economic recovery well underway, Americans appear poised to spend substantially more on Easter retail this year than they did in 2011. According to a National Retail Federation (NRF) study conducted by BIGinsight, U.S. consumers will spend an average of $145.28 on Easter-related products this season -- up from $131.04 in 2011 (an 11% increase).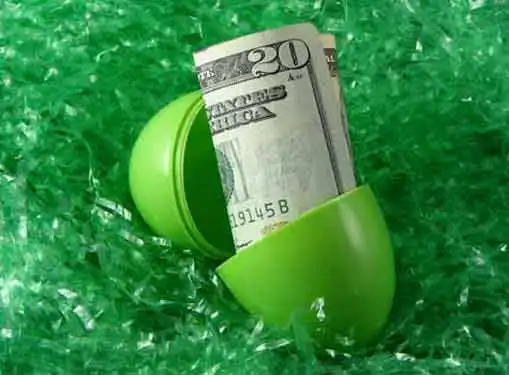 "Though the price of gas is on everyone's mind, Easter is one of the few holidays some consumers are willing to stretch their budgets, especially because many children look forward to treats and new outfits on Easter morning," said NRF President and CEO Matthew Shay.
With total holiday spending expected to reach $16.8 billion, approximately half of all Easter consumers will buy clothing and accessories. However, a whopping 89% of consumers will spend more than $2 billion on candy alone, dropping more than $20 on jelly beans, chocolates and other treats.
Food represents another major retail category during the Easter season. The average consumer is expected to spend $44.34 on their holiday meal, up from $40.05 in 2011, for a total of $5.1 billion spending in the Easter food category.
Although retailers hope that the uptick in Easter spending will carry beyond the Easter season, the long-term impact is still unclear. Holiday-specific marketing is an effective tactic for individual marketers, yet it can occasionally be a catalyst for a longer-lasting shift in consumer spending.
"Beautiful weather conditions coupled with a slight lift in consumer confidence will likely be a boon to the Easter holiday this year as consumers begin to seek out new spring merchandise for their home or garden, and even their wardrobe," said BIGinsight Consumer Insights Director Pam Goodfellow. "It remains to be seen though, if this spending momentum will carry into the coming months with the cost of fueling up on the rise."
Share this article
---
About Our Small Business News
Our reporters cover all aspects of entrepreneurship. Our perspective is all about giving you news you can use to start and grow your business.
---
Additional Resources for Entrepreneurs