Small Business Marketing News
Finding The Right Social Media Manager For Your Business
Written by Tim Morral
Published: 3/13/2014
Social media presents great marketing opportunities for small and medium-sized businesses. But to get real results, you'll need to hire the right social media manager.
Social media is an equalizer that allows small and medium-sized businesses to cost effectively reach large audiences of customers and prospects. Although social media marketing has its limits, very few growth-oriented companies don't view the social channel as a valuable part of their marketing programs.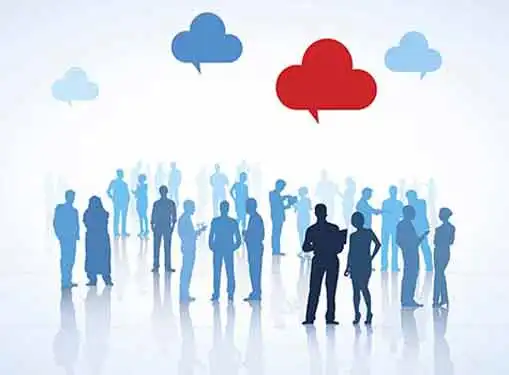 But tapping into the importance of social networking isn't easy, not even for businesses that have invested in tools and technologies to improve their social reach. To make achieve real results, you'll need to hire a social media manager--a marketing team member who will be dedicated to cultivating and growing your brand's social presence.
The catch is that not everyone with a marketing background is wired to serve in the social media manager role. Recently, Marketing Profs offered six non-negotiable characteristics to look for when hiring a social media manager for your business.
Multi-Platform Experience. Someone who lives on Facebook or Twitter may not be the best candidate for the job. To excel, social media managers need to be experienced on a variety of existing and emerging platforms, preferably the ones that are most popular with your customer base.
Solid Writing Ability. Writing in 140 characters or less is important. But social media managers also need to be able to write blog posts and other types of content that contribute to successful social media campaigns.
Tolerance for Negativity. Social media managers are often on the receiving end of customer complaints and negative brand comments. If the candidate is easily offended or panics in the face of negative feedback, social media management probably isn't their game.
Project Management Skills. Social media marketing is about strategy. To succeed, social media managers need to understand how social interactions work and follow a structured framework to achieve company goals.
A Global, Analytical Mindset. The best social media managers constantly evaluate how their strategies and tactics perform against the company's big picture. Likewise, social media managers need to be willing to re-evaluate their strategies as circumstances or company needs change.
Willingness to Learn. Social media changes at the speed of light. Look for candidates that are eager and willing to learn not only about new social media platforms, but also about news ways to leverage social media for brand success.
Sometimes it can be helpful to look internally for a marketing team member that excels at social marketing; in other cases, you may need to look outside the organization. But either way, the key is to make sure that the individual you hire is truly qualified for the role and understands how to translate social channel engagement into brand success.
Share this article
---
About Our Business News for Entrepreneurs
Our reporters cover all aspects of entrepreneurship. Our perspective is all about giving you news you can use to start and grow your business.
---
Additional Resources for Entrepreneurs