Small Business Marketing News
Free Shipping Delivers Significant Revenue Gains To Small Businesses
Written by Tim Morral
Published: 7/24/2014
Retail data demonstrates consumers' aversion to paying for shipping and shows that free shipping can boost company revenue by 10 percent.
In commerce, shipping is usually seen as a cost of doing business--an unavoidable expense associated with ordering or transporting supplies, materials and inventory. But consumers have a very different perspective about shipping costs. In fact, most consumers say they would go to great lengths--and even select another vendor--if it meant that they could avoid shipping costs altogether.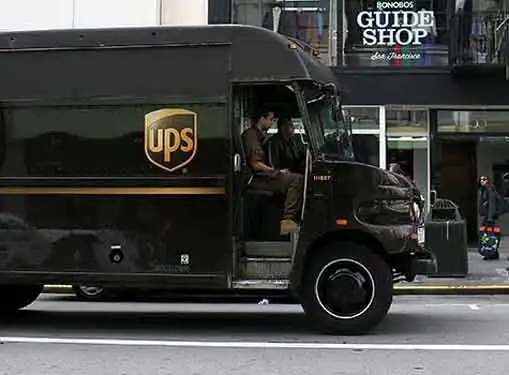 A recent retail data study by Stitch Labs demonstrated consumers' distaste for shipping costs. Analyzing data from more than $1 million Shopify orders, the study delved into the outcomes of various shipping policies and purchasing scenarios, uncovering important insights for small businesses that ship products directly to customers:
Free Shipping = Additional Revenue. The Stitch Lab study showed that retailers that always offer free shipping earn 10 percent more revenue than their peers. This is supported by Forrester research showing that consumers are willing to abandon brands that don't offer free shipping programs. But despite the revenue benefits, small businesses are three times less likely to offer free shipping than larger competitors.
No Free Shipping and Abandoned Carts. A third of all online businesses never offer free shipping, primarily to avoid higher costs per order. But that may be a big mistake because 44 percent of customers abandon shopping carts due to shipping costs, underscoring the negative impact a lack of free shipping has on actual order volumes.
Strategic Free Shipping. The majority of businesses represented in the survey (57%) offer strategic free shipping, based on the size of the order. By offering free shipping on larger orders, businesses can improve the financial return they receive by providing a free shipping option.
The lesson? For small businesses, free shipping has the potential to serve as one of the best strategies for e-commerce, especially when it is utilized in a manner that maximizes possible revenue gains.
"Our clients are often tasked with choosing between various shipping options, and the benefits and challenges are difficult to weigh without supporting data," said Brandon Levey, CEO at Stitch Labs. "We hope this information gives retailers insight into when free shipping can positively affect profit margin."
Gearing Up For the 2014 Holiday E-Commerce Selling Season
Testing e-commerce offerings, such as free shipping, during the summer is a great way to work out the kinks before the all-important online holiday selling season.
Speaking of the upcoming 2014 online holiday selling season, in a recent analysis that I posted on Google+, which very few people saw unfortunately, I determined that:
7 percent of holiday retail sales will be online sales in the upcoming 2014 holiday season. As important as it is for small businesses to get online selling right, there's still plenty of opportunity for offline brick-and-mortar holiday retail sales.
Only 0.38 percent of U.S. GDP is attributable to online retail sales during the holidays. Given the massive press coverage covering the topic of online holiday sales, you'd think it would have a bigger impact on the overall economy.
Amazon.com drives 18.7 percent of holiday online retail sales in the United States. So, small businesses that want to sell online are up against some tough and well-capitalized competition. Selling goods via online marketplaces and via drop shipping can level the playing field somewhat.
And, in related news, we explained how labor issues with west coast ports could throw a curve ball into the mix regarding 2014 retail sales. In this article, we advised retailers to order inventory early and make alternative logistics and shipping arrangements when possible.
The bottomline is that small business owners and retailers are up against a number of challenges with respect to 2014 holiday season online sales. There's a lot to figure out. No rest for the weary: the time to get ready for the Christmas and Hanukkah retail season is now.
Define your strategy and action plan within the next two weeks and be sure to consider offering free shipping on online sales this Winter. Based on the results of the Stitch Labs data study, it appears to be a winning strategy.
Share this article
---
About Our Small Business News
If this news for entrepreneurs inspired you, you can find plenty more like it on our site. We cover important news stories for entrepreneurs. In addition to breaking news for entrepreneurs, we also have tons of helpful articles that cover common small business challenges like getting business loans, preparing a marketing plan, getting publicity and much more.
---
Additional Resources for Entrepreneurs