Small Business Marketing News
Hot Restaurant Menu Trends For 2012
Written by Tim Morral
Published: 12/19/2011
National Restaurant Association releases list of growing trends in restaurant menus for the coming year.
According to a recent survey of 1,800 professional chefs by the National Restaurant Association, children's nutrition and local food sourcing will lead the list of trends for restaurants in 2012.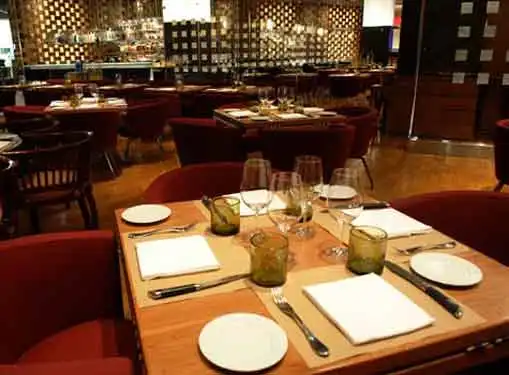 "The top menu trends we're seeing in our What's Hot in 2012 survey reflect the macro-trends we have seen grow over the last several years," said Joy Dubost, Ph.D, R.D., director of Nutrition & Healthy Living for the National Restaurant Association. "Nutrition - especially when it comes to children - is becoming a major focus for the nation's nearly one million restaurants, in tune with consumers' increasing interest in healthful eating."
Compliance with USDA dietary guidelines will play a large role for restaurateurs who target nutrition for kids. More than half of chefs surveyed (55%) indicated the need to offer a broader variety of fruit and vegetable side dishes on menus, and 19% reported the need to incorporate more produce into existing recipes.
"Local sourcing of everything - from meat and fish, to produce, to alcoholic beverages - is another big trend for 2012. Local farms and food producers have become an important source of ingredients for chefs and restaurateurs wishing to support the members of their business community and highlight seasonal ingredients on menus," Dubost continued.
When it comes to technology, approximately one in four chefs (all members of the American Culinary Federation) rated smartphones and tablet devices (for menus and wine lists) as the hottest tech trends in 2012. Smaller segments of chefs indicated that social media (16%), mobile/wireless/pay-at-table options (16%) and QR codes (4%) would be trend leaders in the new year.
In a nod to the growing popularity of high-end mobile food service, approximately 6 in 10 chefs reported a willingness to consider launching a mobile food truck as an entrepreneurial venture.
Other top ten trends mentioned in the survey included sustainability as a culinary theme, gluten-free/food allergy-conscious items, locally produced wine and beer, sustainable seafood and whole grain items in kids' meals.
For restaurant chains, a top priority for 2012 should be to actively seek insights into customer behavior and take action based on customer feedback. Bruce Warren, VP of Marketing for Empathica, a global leader in customer experience management solutions, notes that restaurant chains must learn exactly what customers value, how they connect with restaurant brands, and how they make their dining decisions. "Ultimately, good marketing is a product of good information. Without insights about the things your customers value, it's impossible to optimize spend and deliver maximum results for the brand."
Warren notes that one of Empathica's most popular new offerings is GoRecommend, a social networking application that allows satisfied restaurant purchasers to recommend a brand or product via Facebook, Twitter and email. With social media top of mind for many restaurant owners, investing in tools like GoRecommend can be a good way to drive up restaurant revenues and profitability because satisfied customers can effortlessly become social media advocates for restaurants and instantly generate positive word of mouth to all their friends.
Share this article
---
About Our Small Business News
Our small business news site is packed with useful information for small business startups and entrepreneurs. Find helpful entrepreneur resources about small business management, financing, marketing & technology.
---
Additional Resources for Entrepreneurs