Small Business Marketing News
How To Reach Millennials
Written by Tim Morral
Published: 5/5/2014
Business Journals report discusses strategies that major brands are using to forge connections with millennial consumers.
Millennial consumers present a quandary to businesses of all shapes and sizes. Although it's difficult to ignore millennials' potential buying power, creating brand connections with the millennial generation can be challenging, even for experienced B2C companies.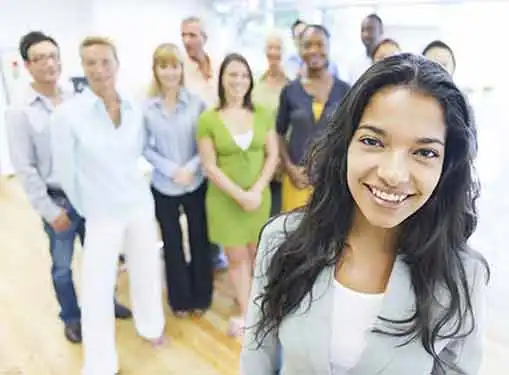 The perception is that millennials are self-centered and lack the disposable income of previous generations. In reality, millennials account for 21 percent of consumer discretionary income and are more likely to support causes they care about than non-millennials.
So how can your business do a better job connecting with the millennial generation? In a recent Business Journals report, Jeff Fromm discussed some of the strategies that companies like Google, Amazon, Target and Chipotle are using to inspire millennials to become active participants in their brands. These strategies include:
Co-creation. More than other generations, millennials are interested in co-creating their experiences with your brand. Any opportunities you can provide for millennials to express their interests and ideas will go a long way toward connecting with these consumers.
Usefulness. Millennials are looking for companies that offer usefulness--not just products or services. Apps and other technologies are great, but only to the degree that they provide something useful for the individual's life or interests.
Authenticity and Transparency. The millennial generation has seen its share of superficial brands. To deepen engagement, focus on being transparent, authentic and trustworthy.
Purpose. Brands that stand for something more than increasing bottom line profits score with millennials. There's nothing wrong with making a profit. But millennials also want to know that your brand supports causes that are important to them.
Consumers as Partners. Millennials don't like to be seen as targets or audiences. They want to be consumer partners who have a shared voice in your brand.
The process of building brand equity with millennials doesn't happen overnight. It takes time to create and nurture a brand identity that hits home with younger consumers. But by intentionally learning about the things millennials care about and shaping your brand accordingly, you can gradually improve your company's ability to connect with the millennial generation.
Share this article
---
About Our Small Business News
Our entrepreneurial news is packed with useful information for small business startups and entrepreneurs. Find helpful entrepreneur resources about small business management, financing, marketing & technology.
---
Additional Resources for Entrepreneurs