Small Business Marketing News
Is Augmented Reality The New Reality In Marketing?
Written by Tim Morral
Published: 4/2/2014
Marketers are tapping into a new world of opportunities with augmented reality--a strategy that uses cutting edge technology to visually immerse target audiences in enhanced promotional experiences.
The best marketers constantly push the boundaries of the possible, creating engaging and entertaining experiences to capture the attention of target market segments. But today's marketers are on the cusp of using a type of marketing that will forever change the way consumers interact with brands.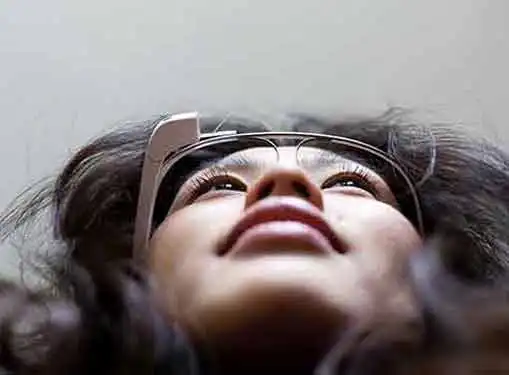 It's called augmented reality (AR) and if it's successful, it has the potential to transform typical advertising mediums into immersive, virtual experiences. Here's how it works: when seen through a special lens like Google Glasses or a modified screen, the view of normal objects (e.g. billboard ads, T-shirts, wall posters, etc.) completely changes, introducing still images, video or other media elements into the user's everyday surroundings.
In practice, this means that marketers can use AR technology to create highly entertaining and interactive marketing experiences at strategic geographic locations or at points along the marketing journey. A recent Marketing Profs report discussed how marketers could use AR to transform a row of buildings into a scene with floating hamburgers hovering over all of the area's fast food restaurants. Likewise, marketers can use AR to transform a simple print ad into an interactive experience when viewed through the screen of an iPhone.
For marketers and businesses, the benefit and challenge of AR is that it further blurs the line between marketing and entertainment, incentivizing audiences to interact with branded content. Earlier this year, Pepsi converted a London bus shelter into an enhanced AR experience. Seated in front of a transparent pane of glass, riders saw the normal London streetscape. But at certain points, the view would change, introducing a variety of enhanced media objects into the scene (e.g. a Bengal tiger walking toward the shelter, a three-story tall robot, an alien attack).
The convergence of marketing and entertainment seems inevitable as more and more brands embrace technologies capable of delivering media-like experiences to consumers. But for most small and medium-sized businesses, the use of AR and similar marketing technologies feels out of reach, especially for businesses that are already struggling to keep up with corporate competitors.
To stay ahead of the curve, small business marketers need to remain informed about the latest marketing technologies and look for opportunities to sparingly leverage these tools at strategic moments. It's important for small business marketers to avoid using AR or other tactics in a haphazard manner. By focusing on marketing basics and developing a carefully crafted strategy that includes segmentation and other essentials, small businesses can become more competitive and more effective at reaching target audiences.
Share this article
---
About Our Breaking Small Business News
Our entrepreneurial news is packed with useful information for small business startups and entrepreneurs. Find helpful entrepreneur resources about small business management, financing, marketing & technology.
---
Additional Resources for Entrepreneurs