Small Business Marketing News
Is Free Shipping During The Holidays A Must For Online Stores?
Written by Tim Morral
Published: 11/15/2013
Latest research shows that consumers have come to expect free shipping from e-commerce providers--especially during the holiday shopping season.
E-commerce is accounting for an increasingly larger piece of the holiday retail pie. With more and more consumers going online to shop for gifts, e-commerce retailers are pulling out all of the stops to make their brands and products as competitive as possible.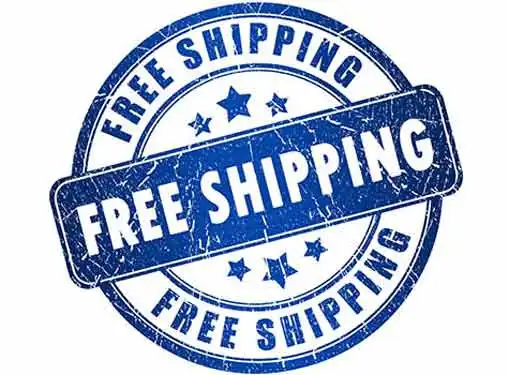 Among strategies for e-commerce, free shipping can be an appealing feature for consumers. For large e-commerce brands, free shipping is often seen as a competitive advantage, since many small e-commerce providers simply can't afford to offer free shipping on a regular basis.
But when it comes to the holiday shopping season, the latest research shows that free shipping is becoming a consumer expectation, even for purchases from smaller retail brands. A recent article at StorefrontBacktalk cited MarketLive research, and showed that 91 percent consumers plan to take advantage of free shipping offers this holiday season.
"Online shoppers have become quite savvy. They have come to expect free shipping," said Ken Burke, chairman at MarketLive.
Additional findings in the StorefrontBacktalk report show just how important free shipping is to consumers:
31 percent of shoppers consider free shipping to be a worthy incentive for paying full price.
More than four out of five (88%) of shoppers have abandoned a shopping cart in 2013 due to shipping costs; 54 percent abandoned carts when shipping increased the total cost above expected levels.
Nearly two-thirds of surveyed consumers said the top reason for negative comments was that shipping costs were too high relative to the cost of the product.
For small online retailers, the trend appears to be moving toward a preference for free shipping not just during the holidays, but also throughout the year--even if means premium pricing on merchandise.
With consumers now considering free shipping a factor in the quality of the customers experience, it seems likely that more and more small retailers will eventually make the leap and seriously evaluate free shipping opportunities in the year ahead.
Share this article
---
About Our News for Entrepreneurs
Our reporters cover everything related to small business ownership. Our perspective is all about giving you news you can use to start and grow your business.
---
Additional Resources for Entrepreneurs