Small Business Marketing News
Last Minute Holiday Shopping Presents Opportunities For Small Businesses
Written by Tim Morral
Published: 12/21/2013
An overwhelming majority of last minute shoppers say they intend to make at least some of their purchases from small, independently owned businesses.
Last minute shopping is a holiday tradition for many consumers. They may have been thinking about buying gifts for weeks, they just can't seem to pull the trigger until the last minute, completing their holiday shopping list just under the wire.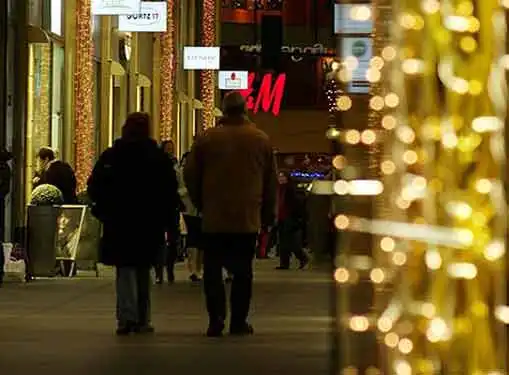 Although last minute shopping can be stressful for consumers, recent research shows that it may present a significant opportunity for small retailers. According to the American Express OPEN Holiday Shopping Market Pulse, 86% of last minute holiday shoppers said they intend to purchase at least some of their remaining gifts from small, independently owned businesses--and 52% said they plan to shop at small businesses for more than half of their remaining gifts.
Why the push for small retailers at the last minute? Fifty-seven percent of survey respondents and holiday shoppers said they plan to patronize small businesses because these businesses offer unique selections of products, a seemingly important factor in consumers' last minute shopping habits.
Additional findings from the Holiday Shopping Market Pulse survey showed a focus on local businesses. Approximately 34% of last minute shoppers will complete a quarter of their remaining purchases at local businesses; 30% will buy half of their last minute items locally. Discounts also matter to last minute consumers--46% of shoppers said they intend to look for deals and discounts when they finally hit stores.
During the holidays and throughout the year, many small business retailers struggle to know how to create customer enthusiasm for their stores and products. In many cases, retailers find themselves repeating the same strategies year after year, even though these strategies have never delivered desired outcomes.
By understanding last minute holiday shoppers' motivations and their desire to shop small businesses for a significant portion of their remaining holiday lists, retailers can create promotions and messaging that appeal to consumers and inspire them to visit their stores, either online or in-person.
Share this article
---
About Our Small Business News
Our small business news site is packed with useful information for people who love entrepreneurship. Find helpful entrepreneur resources about small business management, financing, marketing & technology.
---
Additional Resources for Entrepreneurs