Small Business Marketing News
LinkedIn Needs A New Marketing Campaign
Written by Tim Morral
Published: 11/3/2015
Don't shoot the messenger, LinkedIn, but you have a serious and growing marketing problem.
In addition to what I do here at Gaebler.com, I spend most of my time at my B2B marketing agency, where we help companies to build awareness, launch new products, generate more leads and conquer other big organizational marketing challenges.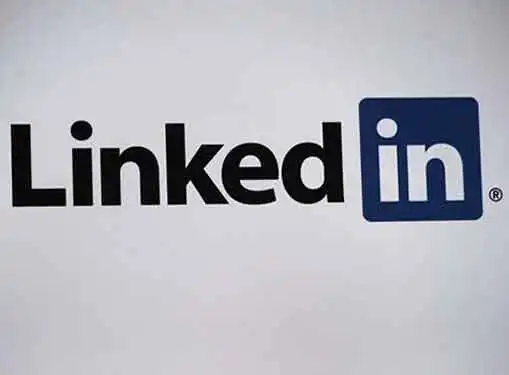 Photo Credit: 360b / Shutterstock.com
Not surprisingly, social media services have become a big part of our integrated marketing service offerings, and LinkedIn marketing is something we recommend quite a bit.
But I'm starting to wonder about whether LinkedIn has what it takes to create a great B2B marketing platform for the ages. I'm hearing rumblings and innuendo about LinkedIn that make me less bullish on them.
LinkedIn Skeptics I've Heard From Recently
Recently, I talked to a client (a senior executive, the CMO at a large B2B company) about LinkedIn social promotion and he said: "Honestly, I don't think our audiences are on LinkedIn. I mean, sure, they have profiles on LinkedIn, but I doubt they are on there very often. The way I see it, LinkedIn is just for people who are looking for jobs.
"And, if you're not on there because you're looking for a job," he continued, "then you're on there because you're selling something. I'm on LinkedIn myself, in case I'm ever in need of a new job. But I have no desire to go on there and be inundated with sales messages and requests from people looking for jobs. I think most people think the same thing."
And just a few weeks ago, at a popular marketing conference I attended, a thought leader on LinkedIn marketing, who was presenting in a session that was specifically about marketing on LinkedIn, said "One thing I've noticed is that engagement with content posted on LinkedIn has been trending down. For our clients, we're seeing fewer people looking at content, fewer comments, fewer shares. Based on my analysis, it's not just us. This seems to be happening across LinkedIn, not just with our clients. So, that's quite interesting."
Interesting? For LinkedIn, those comments should be very, very scary.
Having Tons of Registered Users Isn't Enough
The way I read things is that LinkedIn still has a ton of people on it, with LinkedIn accounts, who don't really get it and don't really use it. The potential is there but it has yet to be tapped for the long term.
In short, the folks at LinkedIn have not yet convinced people like my CMO friend, mentioned above, that LinkedIn is a viable and productive marketing platform.
And on top of that, there's a growing conversation about whether LinkedIn content posting has legs for the long-term or whether it's just a passing fad.
It's easy for companies like LinkedIn to not recognize dangerous trends like these, to not consider that successes to date may not continue, to not recognize that it's possible they could become tomorrow's MySpace (today's Twitter?) if they don't make the right strategic moves.
When it comes to marketing tactics, if people are doing something simply because everybody else is doing it, that activity only lasts so long. Eventually, a few big shots will say "I don't post on LinkedIn anymore. I just found it didn't have much ROI," and then everybody else will quickly follow suit.
Time to Pull Out the Big Guns and Spend a Ton on Marketing
So, to my mind, LinkedIn is in a tough spot right now. If I were them, I'd be throwing a boatload of marketing money at marketing campaigns that promote these messages:
LinkedIn is a different place now. It's not just a place for job seekers and sales reps. It's a place for connecting, learning and solving problems. If you're not there, you're missing out on a big opportunity to advance the business interests of your company.
LinkedIn content and LinkedIn promotion are incredibly powerful and effective marketing tools. If you're not using them, you are missing out on opportunity.
Take the LinkedIn challenge. Don't think LinkedIn is a good marketing platform for your company? Let us prove you wrong. Here's $1,500 in credits to spend on your first LinkedIn social promotion campaign. By looking at the number of impressions for your sponsored post, you'll find out very quickly whether your audience is logging into LinkedIn frequently, whether they are seeing your content and whether they are clicking through to read it because they are interested in what you have to say.
Anchor the Campaign with Real Success Stories
They'll need to power these messages with a ton of personalized, real-world success stories, not overused, uninspiring and unconvincing charts about content consumption and engagement with B2B content platforms and the like.
If this really works, let people hear from other people who are getting great results.
Until then, my sense (and I'm a big believe in LinkedIn) is that you've got a bigger problem than you realize, LinkedIn. Things are trending in the wrong direction, and you need to turn things around ASAP, LinkedIn.
Help Your Advocates to Be Successful
For marketing agencies like ours, LinkedIn, we need you to do the heavy lifting for us.
Yes, of course, we try to make a strong case for your platform, but it would be nice if you were a little more aggressive in helping us to promote your platform. Please launch a more aggressive marketing campaign and get things back on an upward trend.
Share this article
---
About Our Small Business News
Our journalists cover everything related to entrepreneurship. Our coverage is all about giving you news you can use to start and grow your business.
---
Additional Resources for Entrepreneurs