Small Business Marketing News
Local Ads Drive Increase In Outdoor Advertising Revenue
Written by Tim Morral
Published: 12/30/2014
Local and political advertising are behind a 1.5% year-over-year increase in Q3 outdoor ad spending as Silicon Valley and other regions experience a billboard boom.
In an age when digital receives most of the attention in advertising decisions, outdoor advertising continues to offer important opportunities for businesses of all shapes and sizes. In fact, outdoor advertising is growing and in some parts of the country, demand and greater awareness of billboard advertising best practices is resulting in a mini-boom.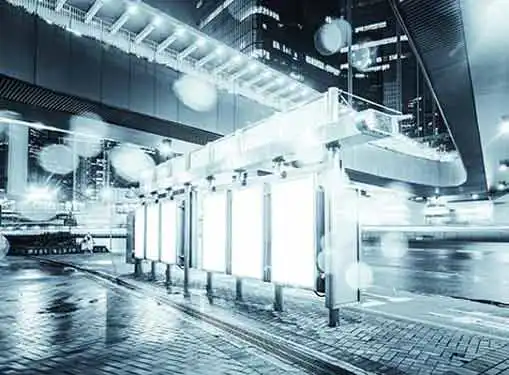 Outdoor Advertising Up in Q3
According to recent numbers from the Outdoor Advertising Association of America (OAAA), outdoor advertising revenues increased to $1.64 billion in Q3 2014, up 1.5% from the amount of revenue the industry earned in Q3 2013.
The third quarter bump in revenue was primarily driven by demand for local ads and political ads leading up to November's midterm elections. Proportional revenue increase by category included:
18% for Government & Politics
9.3% for Transportation, Hotels & Resorts
8% for Retail
5.5% for Insurance and Real Estate
4% for Schools, Camps & Seminars
A report at MediaPost noted that Q3 increases in outdoor advertising were accompanied by a 2% decrease in radio advertising, partially due to lower than expected political ad revenue. Radio spot revenues--a traditional outlet for local ad spending--were down 3%.
Silicon Valley's Billboard Ad Boom
Ironically, the demand for outdoor advertising is reaching a fever pitch in Silicon Valley. According to a report at SFGate.com, billboard ads have become some of the most expensive pieces of real estate in the area, with the cost of billboard ads ranging from $14,000 to $40,000 per month, based on size and location.
Although the current boom in billboards actually began in 2011, companies are eagerly snatching up billboards to recruit talent and generate business from audiences that are forced to endure traffic congestion and delays.
"I can't get a board," hopeful billboard advertiser Shernaz Daver told SFGate. "I'll have to book one for June 2015 until the end of the year and if I don't book it in the next 48 hours, I'll likely lose it."
Share this article
---
About Our Entrepreneur News
Our small business writers cover all aspects of what entrepreneurs want and need to know. Our perspective is dedicated to helping you to start and grow your business.
---
Additional Resources for Entrepreneurs