Small Business Marketing News
Marketers Still Struggling With Pinterest
Written by Tim Morral
Published: 1/20/2015
Although one in five U.S. adults visits Pinterest at least once a month, marketers can't seem to make the site work for them. What's the problem?
Pinterest has a massive following in the U.S. But as the social pinning site rolls out its ad program (Promoted Pins), marketers are still struggling with their Pinterest strategies. In fact, many brands have simply opted out of Pinterest altogether.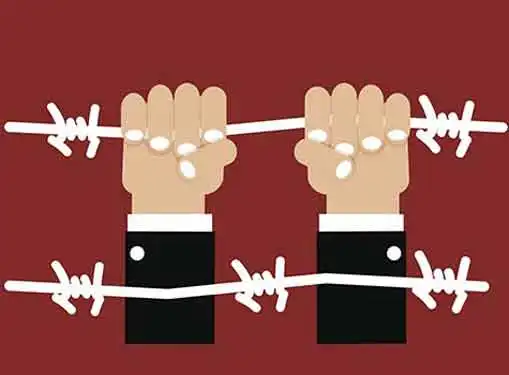 So what's the deal--should your brand ignore Pinterest or embrace it as an appropriate social media platform and a valuable part of your social marketing strategy?
Pinterest's User Base
Many people -- including marketers -- don't realize how popular Pinterest is with consumers. According to Forrester Research, approximately 21% or U.S. adults visit Pinterest at least once a month, which is comparable to Twitter's monthly user base (22%).
Even more, Pinterest is growing in popularity among both women and men. Citing Pew Research Center findings, MediaPost recently reported that the percentage of online women using Pinterest increased from 33% in 2013 to 42% in 2014. Although men have historically stayed away from the site, the percentage of online men who visit Pinterest increased from 8% to 13% year-over-year.
The total percentage of online adults on Pinterest increased from 21% in 2013 to 28% in 2014. According to Pew Research, a robust 17% of Pinterest users currently visit the site on a daily basis.
The Marketing Benefits of Pinterest
In addition to the site's vibrant and growing user base, Pinterest also offers advantages over Facebook when it comes to the kind of marketing data that should be available to marketers.
"They (Pinterest users) share the kind of purchase intent data that's more commonly seen on search engines like Google," said Forrester analyst Nate Elliott. "And just as ads targeted with Google's data generate outstanding direct response, so will ads targeted with Pinterest's data. Pinterest is confusing. It's a bundle of contradictions: at once it offers marketers huge potential and huge frustration."
Although Pinterest officially launched its ad program, Promoted Pins, in January, the program still fails to provide marketers with enough targeting criteria to make it effective--a problem that will likely be resolved as the program matures.
But for now, experts advise business owners and marketers to carefully limit their Pinterest investments, at least until the site expands its targeting capabilities and equips marketers with better tools for reaching key audiences.
Share this article
---
About Our Entrepreneur News
If this news for entrepreneurs inspired you, you can find other breaking news for entrepreneurs on our site. We cover important news stories for entrepreneurs. In addition to breaking news for entrepreneurs, we also have tons of useful articles that cover topics like obtaining venture capital, preparing a marketing plan, working with family members and much more.
---
Additional Resources for Entrepreneurs