Small Business Marketing News
Mobile Becoming A Cornerstone Of Digital Marketing Strategies
Written by Tim Morral
Published: 1/19/2015
Salesforce 2015 State of Marketing report shows that mobile generates ROI, leading marketers to double down on mobile investments and focus on the mobile channel as a catalyst for improving the customer journey.
By now, most small and medium-sized business owners understand that the mobile channel plays an important role in marketing success. But a recent Salesforce study shows that 2015 may be the year mobile turns the corner as marketers begin to see mobile as the channel that holds the rest of their digital marketing strategies together.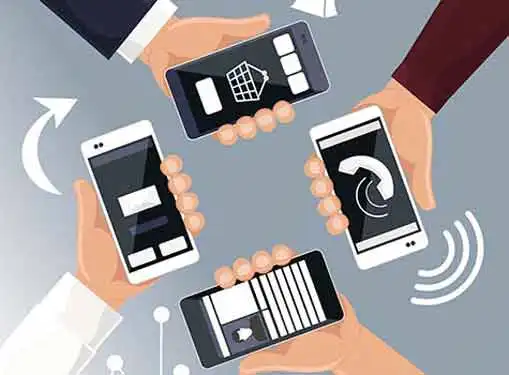 Mobile: The New Digital Cornerstone?
Mobile technology is ubiquitous among buyers in both the B2C and B2B marketplaces. Historically, marketers have struggled to maximize mobile channel opportunities--but that may be changing.
According to MarketingLand and other media sources, Salesforce Marketing Cloud's 2015 State of Marketing report found that 86 percent of marketers in 10 countries believe that it is critical to create a "cohesive customer journey." These marketers see mobile apps as the most effective tools for helping them create that journey.
Key findings from the report included:
The percentage of marketers that use some type of mobile marketing (SMS, push notification, location-based functionality, mobile apps) increased to 46% from 23% a year ago.
More than two-thirds of marketers who currently use mobile (68%) have taken steps to integrate it into their broader marketing strategies.
Although just over a quarter of mobile marketers (27%) currently have a mobile app, 34% said they intend to create one over the next year.
Mobile site (or app) traffic is the most common metric for tracking campaign success, ahead of both conversions and lead generation.
Marketers Shifting Spend from Ads to Digital Channel
Marketers' changing attitudes about mobile seem to be at least partially attributable to a view of mobile as a strategic versus tactical marketing tool. And marketers are reallocating budget spend to accommodate the mobile channel's strategic dimensions.
The Salesforce study also found that surprisingly, many marketers are shifting their investment strategy away from advertising to digital channels. Similarly, marketers are increasing their spend to further integrate mobile into their overall marketing strategies, based on the belief that mobile integration results in improved effectiveness for all other marketing channels and technologies.
Share this article
---
About Our News for Small Business Owners
If you enjoyed this article, you can find many other small business news articles on our site. We cover important news stories for entrepreneurs. In addition to breaking news for entrepreneurs, we also have tons of how-to articles that cover common small business challenges like writing a business plan, preparing a marketing plan, getting publicity and much more.
---
Additional Resources for Entrepreneurs