Small Business Marketing News
Mobile Email Conversions Skyrocket
Written by Tim Morral
Published: 4/14/2015
Yesmail study shows that mobile now accounts for one-fifth of all email-generated revenue thanks to rising adoption of mobile-friendly marketing strategies.
Most small business marketers understand the important roles email and mobile technology play in their brands' marketing strategies. But there's new evidence that marketers are finally learning how to combine mobile and email marketing best practices for higher conversion rates and revenue improvement.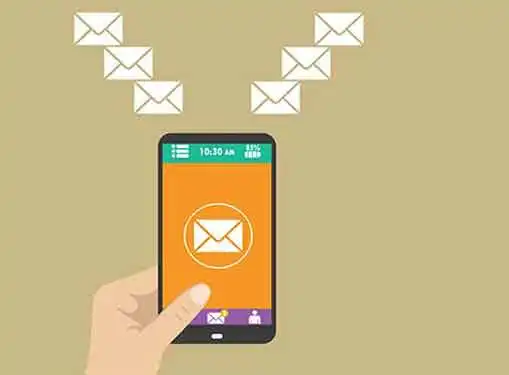 The Rise in Mobile Email Conversions
Yesmail's recently released Email Marketing Compass benchmark report showed that mobile email conversion rates experienced a 70 percent year-over-year increase from Q4 2013 to Q4 2014. Over the same time period, desktop conversions declined by 4 percent.
Additional findings from the study included:
Average mobile order value increased by 28 percent year-over-year--more than twice the growth rate of email orders originating from desktops.
Mobile currently represents a quarter of all email-generated orders, up 21 percent from 2013.
Mobile revenue increased by a third and now represents 20 percent of all email-generated revenue.
It's important to note that in Q4 2014, mobile clicks represented 40 percent of all email clicks, a 10 percent increase from 2013. Likewise, the mobile click-to-open rate currently stands at 14.1 percent and is 40 percent higher for brands that employ responsive design.
Making the Most of Mobile Email Marketing
The primary driver behind the spike in mobile email conversion rates appears to be increased awareness of the importance of mobile-friendly marketing practices like responsive design, path-to-purchase optimization, adaptive landing pages.
"Considering the importance that marketers place on listening to their customers and catering to their preferences, it's surprising that brands have been slow to optimize the mobile experience," said Michael Fisher, president of Yes Lifecycle Marketing. "In order to deliver a truly mobile experience, marketers should move beyond just design and develop communications that speak to device functionality, use, and context."
With mobile quickly becoming the channel of choice for viewing and responding to emails, brands of all shapes and sizes need to make mobile optimization a priority--or risk leaving a progressively larger share of revenue on the table.
Share this article
---
About Our Small Business News
Our small business journalists publish news articles for entrepreneurs every day. Our entrepreneur news articles review trends in business management, analyze the impact of new government policies, present relevant entrepreneurial research findings, and cover many other topics of interest to entrepreneurs.
---
Additional Resources for Entrepreneurs