Small Business Marketing News
Mobile Marketing And Advertising Present Big Opportunities For Savvy Business Owners
Written by Ken Gaebler
Published: 9/8/2012
With the rapid proliferation of smartphones and other mobile devices, companies contemplating mobile marketing initiatives can no longer afford to sit on the sidelines.
Pegged at $6.4 billion worldwide in 2012, the number of dollars spent on mobile advertising pales in comparison to dollars spent on traditional advertising channels.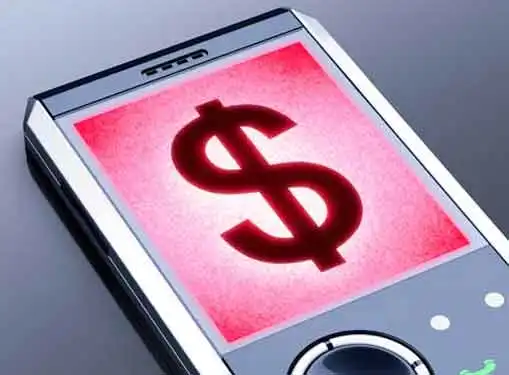 Yet marketers around the world are hustling to get their mobile marketing strategies in place, and appropriately so.
Research firm IDC projects that by 2014 there will be 7 billion internet connected devices, only 2 billion of which will be PCs. With this accelerating proliferation of mobile devices and rapid advances in mobile device capabilities, it's clear to everyone that smartphones and other handheld devices will inevitably evolve to be the primary way that purchasers of B2C and B2B offerings will conduct their research, find vendors, and purchase whatever it is they need to buy.
So, what are the key takeaways for CEOs, business owners, marketers and others who may be wondering how to make the most of this impending sea change in how we humans access information and conduct our daily lives?
The most important takeaway is that the time to act is now. Actually, if you haven't gotten started, you are late to the party.
First and foremost, make sure your website looks good on mobile devices. The discipline of enhancing a website to provide mobile users with an optimal experience is called "responsive design." Tell your web design firm that you want to make sure your site follows best practices for responsive design. If they don't know what you are talking about, or don't have experience in this area, find another web design agency.
Once you've enhanced your site to cater to mobile visitors, track your progress. Start by benchmarking how much of your traffic comes from mobile devices. Your mobile site traffic probably will clock in at between 4% and 20%, depending on the nature of your business. The key thing to look at is whether you are getting the desired actions from your mobile visitors. Track conversion rates on your desired goals and take steps to improve your metrics.
Experiment with mobile advertising. It's trivial to get started with Google Mobile Ads, for example. Allocate marketing budget for a pilot and see how it goes. Tweak your site to improve results and iterate your way to mobile advertising success.
If your internal team can't handle the work, you'll want to engage a competent digital marketing firm to help with your mobile initiatives.
By the way, that lats piece of advice brings up an important ancillary point regarding how to profit from the coming mobile revolution: firms that help others to get their mobile strategies in place are well positioned to profit from the coming mobile boom. If you own a consulting firm or a marketing agency, you should be thinking about how to help your clients take advantage of mobile. Take a look at Ad Age's Mobile Fact Pack 2012 and you'll get a sense for how other consulting firms have started to capitalize on this huge opportunity.
One firm that seems to get it is fast-growing Acquity Group (NYSE MKT: AQ), which has helped some of the country's largest brands to tailor their mobile strategies in order to better connect with diverse audiences. Jay Dettling, EVP and head of North American Services at Acquity Group, seems to expect the trend to continue, noting that "We expect mobile will continue to be an important player in multichannel strategy and we look forward to creating even more seamless mobile experiences for the world's most respected brands."
The bottomline? There's opportunity to make money on this trend and outsmart your competition. Your customers are mobile. They are moving. If you don't have a mobile strategy in place yet, it's time for you to get moving too.
Share this article
---
About Our Small Business Magazine
Our entrepreneurial news is packed with useful information for small business startups and entrepreneurs. Find helpful entrepreneur resources about the latest business news and financial news concerning the market and the economy.
---
Additional Resources for Entrepreneurs