Small Business Marketing News
Mobile Video Marketing Hits Home With Consumers
Written by Tim Morral
Published: 4/29/2014
First-ever mobile video benchmark study validates mobile video marketing as an effective strategy for making anytime, anywhere connections with consumers.
Video is a proven marketing vehicle for businesses of all shapes and sizes. Scores of small and medium-sized businesses already advertise with YouTube videos and incorporate other video strategies into their marketing efforts.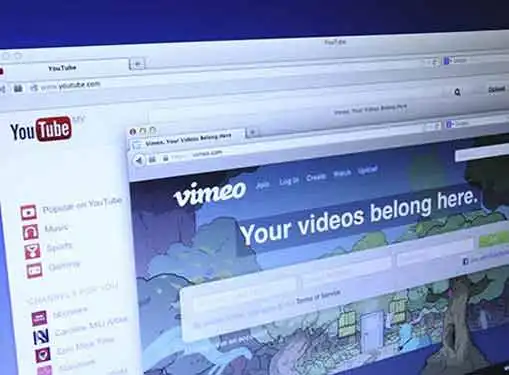 However, marketers and business owners often perceive mobile video as a mixed bag. Although scores of consumers are using their mobile devices to view video content, smaller screens and the lack of constant WiFi connections have led many to believe that mobile video is a limited impact marketing medium.
But a new study commissioned by the Mobile Marketing Agency (MMA) may cause marketers to rethink their notions about mobile video. In a first-ever Mobile Video Benchmark study, mobile video showed itself to be a highly effective marketing tool, based on several key digital marketing characteristics:
Engagement: Click through rates (CTRs) for mobile video ranged from 1.41% to 2.66%, depending on the format of the video ad. The CTRs for mobile video are considered strong, despite viewers' ability to "skip" some ads.
Ad Length: Regardless of whether or not the ad is skippable, mobile viewers respond more positively to videos that are less than 30 seconds long, demonstrating the market's preference for shorter, more easily consumable video marketing content.
Ad Frequency: Not surprisingly, mobile video tracks with other forms of advertising in yielding lower engagement and lower results as the frequency of ads increase.
Peak Engagement Times: With certain segments of mobile viewers, the deepest level of engagement occurs during late night hours, starting at midnight. This parallels a similar phenomenon in phone CTRs.
"This collaboration of MMA members to produce a 'first of its kind' Mobile Video Benchmarking Study validates that mobile video is beyond the tipping point. We are seeing new behaviors and attitudes develop as mobile becomes validated as the real first screen," said MMA CEO Greg Stuart. "It's becoming clearer to us daily that Mobile Video is proving to be a very powerful tool for marketers to tap into the biggest transformation marketing has ever experienced."
The report also found that mobile apps accounted for three-quarters of all mobile video impressions, with 80% of all ad volume occurring via the Apple iOS platform. Skippable ads currently represent more than a third of all mobile video ad impressions.
Share this article
---
About Our Breaking Entrepreneurial News
Our small business news site is packed with useful information for people who love entrepreneurship. Learn about the latest business news and financial news concerning the market and the economy.
---
Additional Resources for Entrepreneurs