Small Business Marketing News
Native Advertising Grows Slowly Amidst Challenges And Confusion
Written by Tim Morral
Published: 2/27/2015
Advertisers continue to increase their investments in sponsored content, but it still only accounts for 5% of marketers' total spend.
Native ads are stealth ads, ads that take on the form of the platform they are deployed on, in so convincing a fashion that you may not even realize they are ads.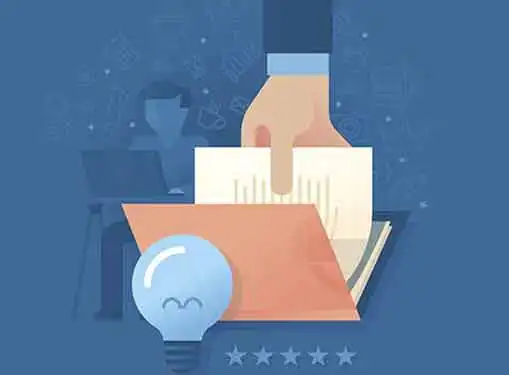 An example is Forbes BrandVoice, billed as "an integrated and by-invitation content-sharing platform that enables marketers to join the conversation with their own narrative and expertise." In other words, a marketer can write an article and it looks very similar to any article that would normally be published by Forbes' elite journalists.
Although native advertising campaigns, referred by some as "sponsored content programs", continue to gain favor with marketers, sponsored content is growing at a snail's pace.
Concerns about transparency and general confusion about how sponsored content works are limiting the expanded use of native ads--even as marketers plan to increase spend in 2015.
Native Advertising by the Numbers
According to a recent AdWeek report, marketers are expected to spend $4.3 billion in native advertising in 2015, a figure that is forecasted to climb to $8.8 billion by 2018. Citing survey data from the Association of National Advertisers (ANA), AdWeek indicated that two-thirds of marketers surveyed intend to increase their native ad budgets this year.
Other findings from the ANA study include:
Native Ad Adoption. While 58% of marketers said they used native advertising in 2014, 63% said they plan to use it in 2015, even though it will still only represent 5% of total marketing spend. Additionally, 30%o of marketers who haven't used native advertising yet will do so this year.
Native Ad Creation. The primary creators of native ads are media agencies, followed by media publishers, creative agencies, specialized digital agencies, PR firms and content marketing agencies.
Sponsored Content Placements. An overwhelming 85% of native ads are distributed via digital and online publishers (71% of which occurs through social media). This is significantly greater than the amount of sponsored content that lands in print newspapers (8%) or on radio (5%).
Barriers to Marketers. Unfamiliarity with native advertising tops the list of barriers for marketers at 55%. Other obstacles include budget concerns (32%), transparency concerns (27%), limited reach (18%) and lack of creative resources (18%).
Ethical Issues. Three out of four marketers surveyed said ethical concerns (i.e. disclosures) should play a role in native advertising. But 63% also noted that sponsored content must be relevant to the editorial context of the publication.
Publishers are also interested in expanding the use of native advertising, primarily due to revenue benefits. A recent AdAge story reported that The New York Times' native advertising offering, Paid Posts, accounted for approximately 10% of the company's digital ad revenue in 2014.
"We think there's immense further potential in Paid Posts," New York Times Company CEO Mark Thompson. He's right, no doubt. Instead of going with traditional advertising campaigns, expect to see many marketers shifting dollars to paid native advertising, as this is a trend that is just now starting to boom.
Share this article
---
About Our Breaking Entrepreneurial News
Our reporters publish news articles for entrepreneurs every day. Our entrepreneur news articles review trends in business management, analyze the impact of new government policies, present relevant entrepreneurial research findings, and cover many other topics of interest to entrepreneurs.
---
Additional Resources for Entrepreneurs