Small Business Marketing News
New Facebook Tools For Small Business Owners
Written by Tim Morral
Published: 9/9/2015
Facebook is actively courting small businesses. Managing a small business Facebook page just got a little easier.
Facebook wants to help small businesses.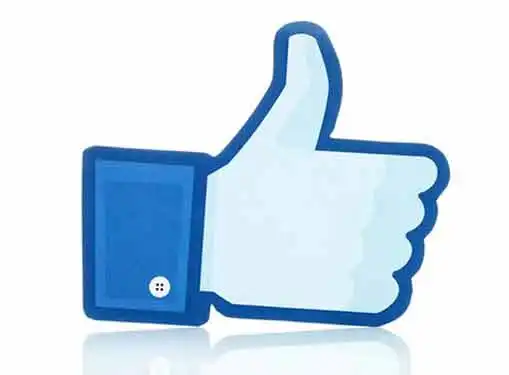 Photo Credit: rvlsoft / Shutterstock.com
Or maybe they simply want to make money from small businesses. Or, more likely, both.
Facebook Takes on Yelp?
Facebook recently introduced free tools for small businesses that allow them to manage "pages" on Facebook. Small businesses can use their pages to get in front of customers and engage with them.
If that sounds a little like Yelp's business model, you're right. Facebook would love to be the go-to destination for consumers looking to find out about small businesses, and they need the cooperation of small businesses to do that. Hence, new tools for business owners that will help them attract new customers.
By making business pages more user friendly on mobile devices and making it easier to promote products, Facebook hopes that more small businesses will get active with pages.
Of course, Twitter is trying to crack the same code, as is Google and a number of other big players. In theory, that's good news for small business owners. More competition to seduce business owners means we'll get more useful tools and ad platforms without being ripped off.
It's Not All Charity, Mind You
Mind you, companies like Facebooks are not non-profit organizations.
While giving small business owners access to powerful free tools, Facebook can also encourage them to become advertisers.
With only 2 million active advertisers at the moment, Facebook would love it if more businesses advertised on Facebook.
Part of a Bigger Trend
This is part of a bigger trend in which traditional websites may go the way of the dinosaur.
Why build an e-commerce site when you can set one up on Instagram, where there's a massive built-in audience? (Facebook owns Instagram, by the way).
Do you need a website or will your Facebook page suffice? A hair salon can use its Facebook page to book appointments. Try coding that on a traditional website. Not easy.
Other New Facebook Features for Businesses
Facebook now will let you connect directly with your customers on Facebook. You can even reply to their comments with a private message.
USA Today notes another nice new feature, reporting that businesses "that respond to 90% of messages and do so within an average of five minutes will earn a green badge."
Facebook already has over 45 million businesses that have Facebook pages. So, perhaps this is more about re-energizing business use of Facebook than it is about attracting new businesses to Facebook. Or maybe not. Facebook says they've added 5 million small and medium-sized businesses since April, so it seems like new business acquisition remains a high priority at Facebook.
Clearly, the folks at Facebook know they can't rest on their laurels. If they don't keep adding value to businesses, we have other places to spend our time. And, of course, Facebook also has to make amends to many business owners who were recently angered when Facebook implemented changes that diminished small business reach considerably.
Other New Initiatives from Facebook
In addition to the new small business offerings, Facebook is in the news because they are now testing a new digital assistant called "M" -- similar to Apple's Siri. They'll be going head-to-head with Sir, Google Now, Microsoft's Cortana and Amazon's Echo.
We can only hope that M will maintain our Facebook business pages for us. That would be nice, wouldn't it?
Share this article
---
About Our News for Small Business Owners
If you enjoyed this article, you can find plenty more like it on our site. We cover current news stories for small business owners. In addition to breaking news for entrepreneurs, we also have tons of how-to articles that cover common small business challenges like getting business loans, preparing a marketing plan, selling a business and much more.
---
Additional Resources for Entrepreneurs