Small Business Marketing News
Procter & Gamble Abandons Marketing (Sort Of)
Written by Tim Morral
Published: 7/7/2014
Corporate behemoth P&G ditches its marketing organization in favor of brand management, recognizing the changing shape of the marketing function for consumer-facing companies.
For decades, marketing departments have been anchors of corporations' business philosophies. Entire organizations, typically headed by CMOs, have been built and tasked with capturing the (often fickle) attention of consumers in the larger marketplace.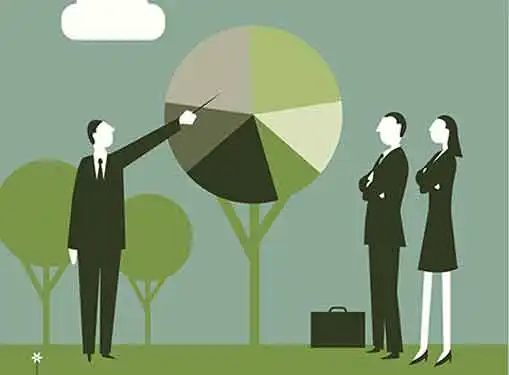 But recently, Procter & Gamble announced that it was dissolving its marketing organization and eliminating the position of marketing director. Although the move may sound like corporate suicide, it's actually part of a planned reorganization that is attempting to realign the brand's marketing activities with changes in the marketplace.
According to AdAge, P&G's marketing organization will now fall under the single umbrella of "Brand Management." P&G's Brand Management unit will encompass four business functions: brand management (formerly marketing), consumer and marketing knowledge (formerly market research), communications (formerly public relations or external relations) and design.
Why the Change?
The new Brand Management organization will have single-point responsibility for P&G brands' strategies, plans and results. However, this doesn't mean that the company's reformed marketing activities will be run from a single geographic location.
"These changes will help us unify brand-building resources to focus on delivering better brand and business results, clarify roles and responsibilities to make faster decisions, and simplify our structure to free up time for creativity and better execution," said a P&G spokesperson.
On a practical level, the move parallels the shift in consumer focus to social and digital media opportunities. A MediaPost report quotes P&G CFO Jon Moeller as saying that the company hopes to, "impress consumers who buy household products such as Head & Shoulders shampoo more effectively by ramping up marketing via social media, mobile, search engines and digital content on the Internet."
The Lesson for Small Business Owners
Procter & Gamble's decision to reorganize marketing under the Brand Management moniker is not likely to be repeated by many large corporations, let alone small and medium-sized businesses that only staff a small handful of marketing employees.
However, the move does highlight important lessons about the art of crafting an effective marketing strategy. As the marketplace changes, businesses of all shapes and sizes need to respond with strategies designed to reach today's consumers--and these days, that means being willing to refocus attention on digital and content marketing as well as social and mobile opportunities.
Share this article
---
About Our Small Business News
If you enjoyed this article, you can find other breaking news for entrepreneurs on our site. We cover essential news stories for entrepreneurs. In addition to breaking news for entrepreneurs, we also have tons of how-to articles that cover topics like getting business loans, buying advertising, getting publicity and much more.
---
Additional Resources for Entrepreneurs