Small Business Marketing News
Retail Sales Slump In June
Written by Tim Morral
Published: 7/7/2012
Target, Costco and other major retailers miss monthly goals as U.S. retail fails to capitalize on momentum generated earlier in 2012.
The arrival of summer has been less pleasant than expected, at least for U.S. retailers. According to Thomson Reuters, more than two-thirds of U.S. retailers missed expected sales totals during the month of June - marking the worst June sales period in three years.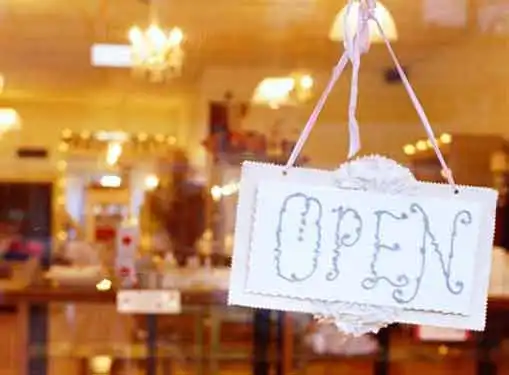 Although there are no simple answers for the retail downturn, a lack of consumer confidence is widely believed to have been the driving force behind June's dismal sales figures. "Consumers are holding back, cautious and losing confidence," said IHS Global Insight economist Chris Christopher.
Sluggish sales are a problem throughout the entire retail industry. But the consequences of an off month can be especially problematic for smaller retailers, many of whom are competing with big box stores.
The loss of consumer confidence can be traced to several factors including recent stock market declines, the European financial crisis, China's slowing economy and lackluster May employment growth in the U.S. However, weather may also have played a role at the end of the month with tropical storm Debby along the southeastern seaboard, and severe storms in the mid-Atlantic region. Following an unexpected drop in sales, Jay Stein, interim chief executive at Stein Mart reported, "The weather distractions we endured in June in Florida and many of our other markets challenged our business."
Other retailers that experienced anemic sales in June included Target, Costco, Macy's, Kohl's and other mid-market stores. While Target's year-over-year traffic was flat in June, Kohl's sales declined by 4.2 percent. Macy's had previously been outperforming sales goals in 2012, but reported just a 1.2 percent gain - short of its expected increase of 1.9 percent.
Women's clothing retailer, Cato, was yet another retailer that experienced slow June sales. President and chief executive John Cato doesn't see any signs of stability returning to the retail industry anytime soon: "Year-to-date same-store sales results have been volatile, driven in part by various economic and political uncertainties as well as unseasonable weather. It is likely this volatility will continue and we remain cautious as we look toward the second half of the year."
Share this article
---
About Our Business News for Entrepreneurs
We publish news articles for entrepreneurs five days a week. Our entrepreneur news articles review trends in business management, analyze the impact of new government policies, present relevant entrepreneurial research findings, and cover many other topics of interest to entrepreneurs.
---
Additional Resources for Entrepreneurs