Small Business Marketing News
Small Business Owners Prioritize New Customers, New Technologies
Written by Tim Morral
Published: 6/27/2012
Research shows that small business owners see the acquisition of new customers and the deployment of emerging technologies as the top factors business growth.
SaaS, customer acquisition and the ability to leverage new channels are driving small business growth strategies according to research by Dydacomp, a provider of technology for eCommerce companies and multichannel merchants.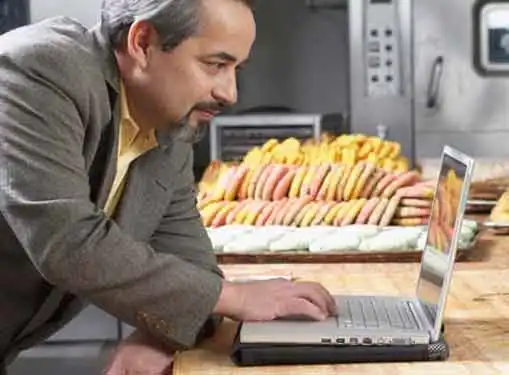 In a survey of Dydacomp clients representing all major vertical industries, more than half of small companies identified new client acquisition as their most important business priority. Additionally, most respondents indicated that SaaS and other technologies will play an important part in bringing new customers into their businesses.
Small business insights about technology solutions included:
Approximately 50 percent of SMBs want to leverage mobile and 25 percent want to leverage social (Facebook and Twitter) to attract new customers. However, according to the survey, interest in QR codes is minimal.
Small business owners believe that their customers' most critical shoppin criteria is the ability to easily locate products.
When it comes to order management system technology, order processing is seen as the most important factor or component.
The majority of business owners recognize the importance of SaaS technology. Yet two-thirds of respondents (60%) have not evaluated any SaaS solutions to-date.
In the area of SaaS benefits, 38 percent of business owners say that the ability to integrate multiple systems (e.g. web store, payment processing, shipping accounting) is the most critical factor; another 38 percent say that it is have someone else manage infrastructure.
"The data . . . revealed that today's SMBs are open to leveraging new channels to attract customers and that they are beginning to see the benefits of SaaS solutions -- even though they have yet to evaluate the solutions themselves," Fred Lizza, CEO, Dydacomp.
Based on the value small business owners attribute to cloud technology, evaluating an SaaS solution has become an important skill in SMBs' technology agendas. Businesses that are effective properly analyzing product roadmaps training resources, data security requirements and other issues are more likely to experience successful SaaS technology deployment.
Share this article
---
About Our Business News for Entrepreneurs
Our small business journalists publish news articles for entrepreneurs every day. Our small business news articles review trends in business management, analyze the ramifications of regulatory initiatives, present relevant entrepreneurial research findings, and cover many other topics of interest to small business owners.
---
Additional Resources for Entrepreneurs