Small Business Marketing News
Small Businesses Adopt Vintage Sales Tactics To Target The Boomer Generation
Written by Tim Morral
Published: 12/27/2011
Today's young sales force relies on selling techniques that alienate the generation with the highest disposable income.
There is no arguing with the fact that Baby Boomers have the highest disposable income of any generation in the U.S.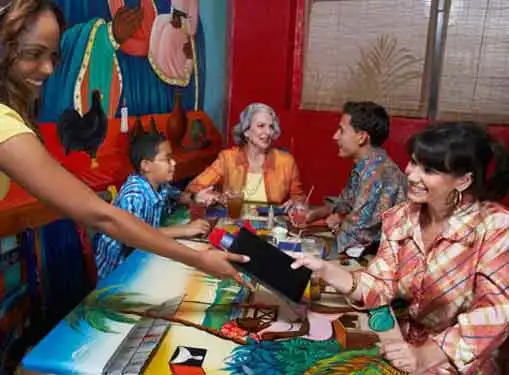 But in many businesses, there is a growing disconnect between Baby Boomers and the prevailing sales tactics. With 80 million consumers in their ranks, can businesses afford to risk alienating Baby Boomers with tactics designed to appease the Gen Y sales force's peers?
According to business development expert Ron Volper, Ph.D., today's younger sales force frequently neglects boomers and leverages sales styles or practices that are more acceptable to Gen Y consumers (e.g. multi-tasker sales associates who perform other tasks on their smartphones during a transaction).
"There are subtle but important differences in our beliefs, attitudes and behaviors, and selling to us requires a different approach," says Volper, a Boomer who authored Up Your Sales in a Down Market: 20 Strategies from Top Performing Salespeople to Win Over Cautious Customers.
To help increase sales to Boomers, Volper suggests 7 "vintage selling tactics" for businesses that aren't connecting with older generations.
Rapport. Boomers appreciate sales personnel who are willing to engage them during the sales process. Face-to-face communication has high value for boomers, many of whom need to feel comfortable with the salesperson before they can feel comfortable with the product.
High Touch vs. High Tech. Virtual products, QR codes, apps and other high tech tools are extremely influential with younger consumers. But boomers like to touch products and respond to salespeople who are willing to open the box and allow them to see the actual product before they commit.
Forget Multitasking. Multitasking sales associates are a big turn off for boomer consumers. Most boomers were brought up to believe that multitasking is a sign of disrespect -- especially when the brand's marketing messages say that customers come first.
Words Matter. Gen Y sales personnel are accustomed to informal patterns of speech. But boomers? Not so much. Salespeople who insert "like" into every sentence and employ other forms of informal speech sound unprofessional and quickly alienate older consumers.
Empathy. It's a given that Gen Y and boomers aren't going to share many of the same values or perspectives. But younger sales teams can benefit from learning how to empathize with their customers and lend a sympathetic ear -- even when they disagree with the opinions expressed by their boomer customer base.
Share this article
---
About Our Small Business News
Our reporters publish news articles for entrepreneurs every day. Our entrepreneur news articles review trends in business management, analyze the impact of new government policies, present relevant entrepreneurial research findings, and cover many other topics of interest to small business owners.
---
Additional Resources for Entrepreneurs